A few of our favorite shorts that work on the boardwalk and at dinner.
Dressing in the summer can be a little tricky. I know a lot of people either get a little overwhelmed by putting together an outfit with the climbing temperatures. It's important to find that balance between chic and comfortable. Your best bet? A great pair of shorts. Whether they're printed, solid, pleated or rolled, shorts are perfect for those casual Fridays before you run to the beach.
READ MORE: SPLURGE WORHTY CLUTCHES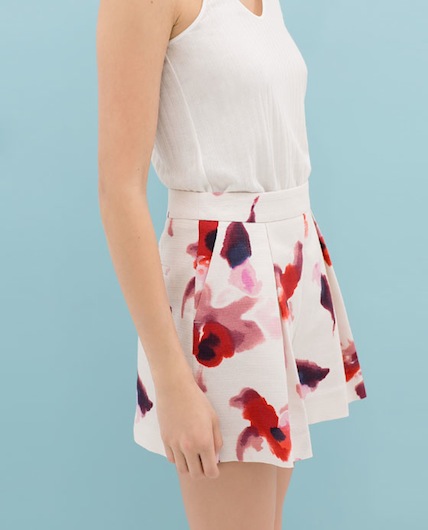 I love the soft colors and the pleats on this Zara skirt. It's perfect for brunch or a night out with the girls. Available here.