The Victoria's Secret Fashion Show is one of my favorite nights of the year. It brings glitz, glamour, and the world's biggest celebrities all under one roof. Aside from the music entertainment (which, this year, includes Taylor Swift and Fall Out Boy), my favorite part of the whole show is the look that Swarovski commissions every year. Last year it was a romantic, beige gown worn by model Cameron Russell, this year they took a completely different and innovative direction.
Swarovski and Victoria's Secret decided to incorporate 3D printing technology to create a unique high-tech costume. The costume is covered in Swarovski crystals and was exclusively designed to fit Lindsay Ellingson (from a 3D scan of her form). That's too bad because I really wanted to borrow this little number…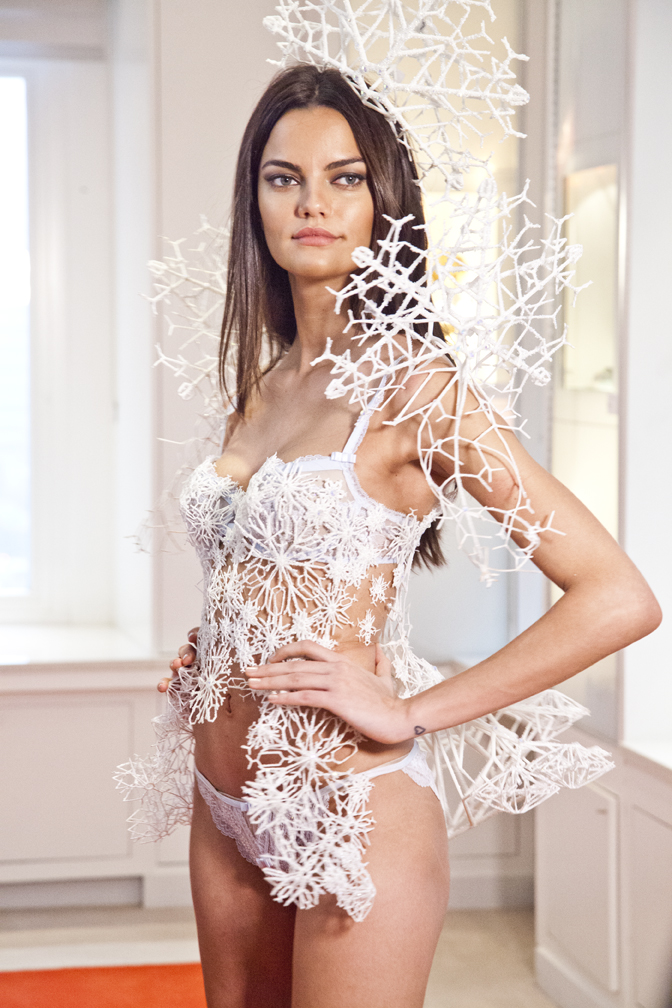 Designed by architect Bradley Rothenberg from 3D printing company, Shapeways.
Victoria's Secret's Monica Mitro (EVP of Public Relations at Victoria's Secret) said, "Swarovski has become an essential collaborator and vital ingredient to the Victoria's Secret Fashion Show team. After working with Swarovski for over 11 years, I can't even imagine doing the VS Fashion Show without them. They bring sparkle and brilliance to our runway outfits and truly help to make the show the incredible fantasy that it is."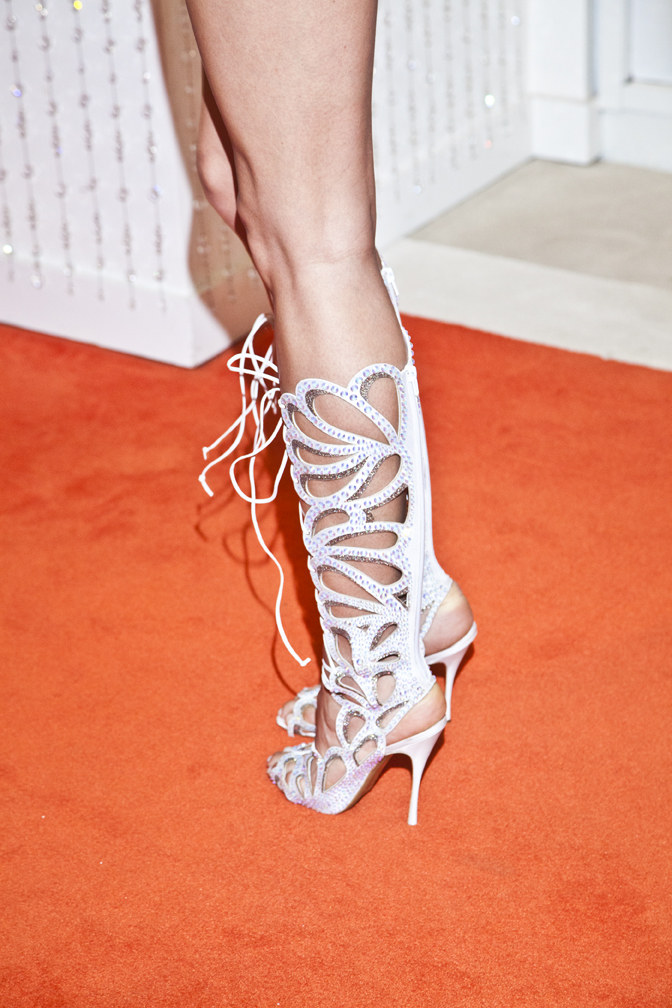 Shoes by Nicholas Kirkwood.
You may not be able to own this one-of-a-kind outfit, but you can buy looks embellished with Swarovski crystals from their Victoria's Secret Designer Collection at VictoriasSecret.com.
The Victoria's Secret Fashion Show airs December 10th at 10/9c on CBS.
Photo credit: Eli Schmidt