I tend to stay away from wild animals for obvious reasons, but I'm willing to put those safety precautions aside for a cuddle session with these rainforest cat cuties.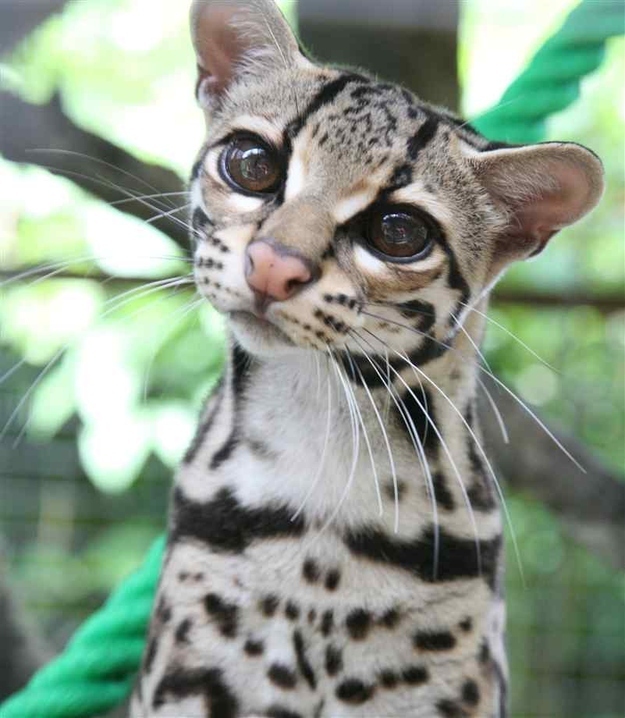 The Margay
I hope this post inspires all those rich guys on Instagram to trade in their lions for a Margay because:
1. They eat mostly squirrels and cane rats aka not humans.
2. They are photogenic. Imagine all the likes your photos would get…
3. They were named after a prince, so you would technically be royalty. That's how that works, right?
Look at those brown eyes. So beautiful.
Images via 1.