Japan finally opened a My Little Pony cafe and the world isn't clapping loudly enough.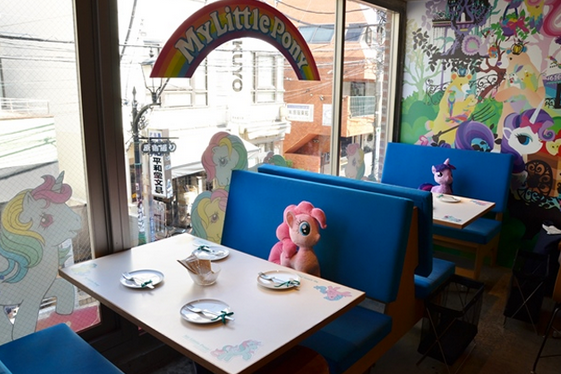 I know it may have debuted in 1982 (one year before my fabulous self popped out of my mom's magic-maker), but the My Little Pony franchise has held on strong. Basically, My Little Pony saturates almost every corner of pop culture and has everything from cartoons on TV to stuffed animals, erotica pony-tails, and even a sub-section of people called 'bronies' (bros who like ponies).
It should come as no surprise to anyone with The Internet that Japan has opened a My Little Pony themed café. Because Asia knows her way around colorful animation and cafe-culture.
READ MORE: The Perfect Gay Bestie Gift: The My Little Pony Sex Toy
The café will be open in Harajuku, Japan for a limited time, serving up colorful food emblazoned with pics of all the ponies from every generation of the franchise. Apparently the café is only open until November 29th, but I have a sneaking suspicion that this won't be the last My Little Pony café ever opened.
The world is obsessed with these bootleg unicorns, and I totally understand why.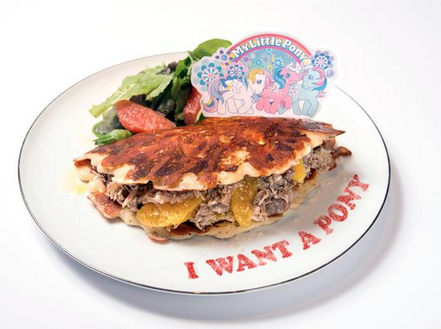 [
via
]