Why are these detachable booty pants even being sold?
In the world of fashion, trends end then are resurrected years later. Like right now, we're still in the midst of the '90s comeback. Everything from spaghetti straps to jelly shoes to multi level zip off pants are back in action. You read that right — the pants/capris/shorts you never thought you'd see again are an actual thing with these detachable booty pants.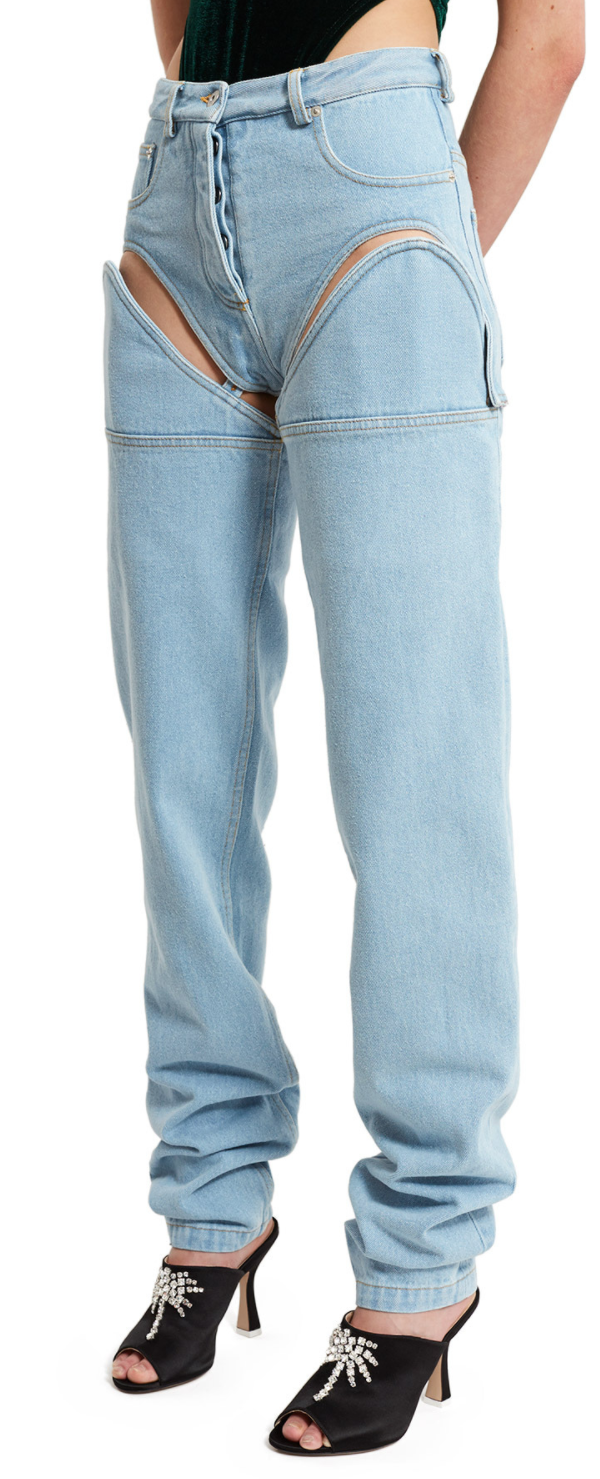 Created by Y/Project and sold by Opening Ceremony, these booty pants with removable legs will set you back a whopping $425. They're made of premium denim which is a nice upgrade from our plasticy zip off pants from yesteryear. What makes the denim premium? That's hard to say and apparently a trade secret above every consumer's pay grade.
Fashion enthusiasts are encouraged to pair these booty jeans with palm tree-encrusted mules and a high waisted body suit for an elegant look that says you're ready for anything. ANYTHING AT ALL.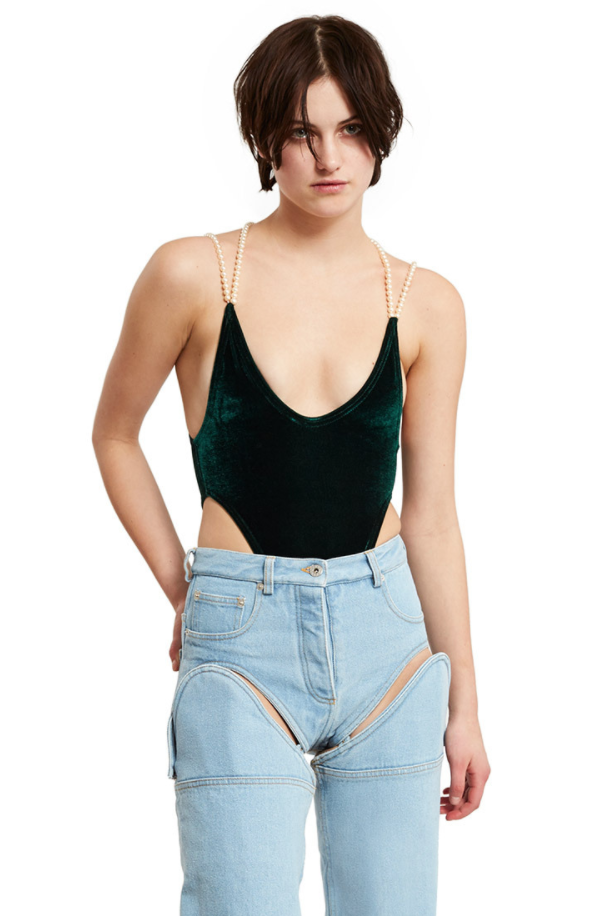 These booty pants will instantly transport your look to an old Hollywood cowboy film that's been hijacked by ladies of the night.
Because they're not actually zip off pants and instead look like they use a button system to attach the legs you get a nice upper thigh air vent. Perfect for the hot days of summer. Much better than those totally clear plastic pants. Totally modest since it's only a little leg.
And if you like the feeling of your legs sticking to seats during summer, you can save it for the area just below your butt cheeks.
Our real problem is when you go from what we can only call booty pants to the actual booty shorts. We've got no problem with extra short shorts, really. But, the auxiliary thigh flaps? What is going on here? It would be nice, we guess, to stop the inner thigh denim chafe but the high/low look doesn't really work on shorts.
Would you ever wear these pants? How about the shorts?
Love this article? For more beauty, style, travel, and trending topics check out The Luxury Spot on Facebook. Like us and we'll love you back!