Two artists decided to dress up thrift store paintings by adding monsters into the mix.
Ever since I was a kid, when we were forced to shop for school clothes at them, I have always loved thrift stores. I don't know if it's the smell of them, or the fact that any one of them could harbor unknown treasure, but thrift stores have always felt like home to me. That being said, they are mostly filled with junk, and nothing is junkier than the bootleg landscape paintings they always manage to find.
Two artists decided to have a little fun with those long-lost artworks by adding monsters into the scenes.
READ MORE: Decor Spotting: Budget-Friendly Painted Plastic Animals
Artists Chris McMahon and Thryza Segal used acrylic and/or oil paint to blend new monsters into old paintings as if they were always there. The textures are obviously hard to match, but the end result is actually way more interesting than the original, and I think it's a really innovative way to repurpose old junk.
If I ever pop out a kid, (or steal one from some Asian country), I fully intend to hang one of these in the nursery.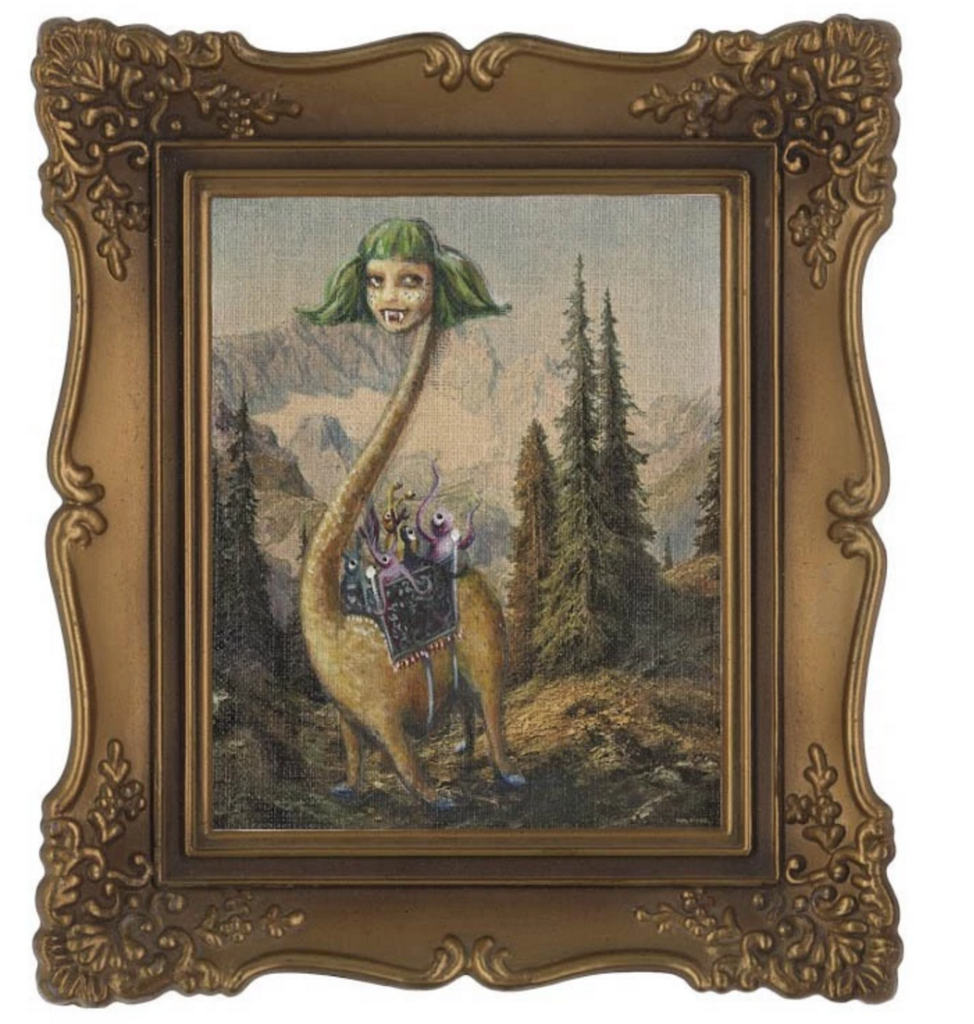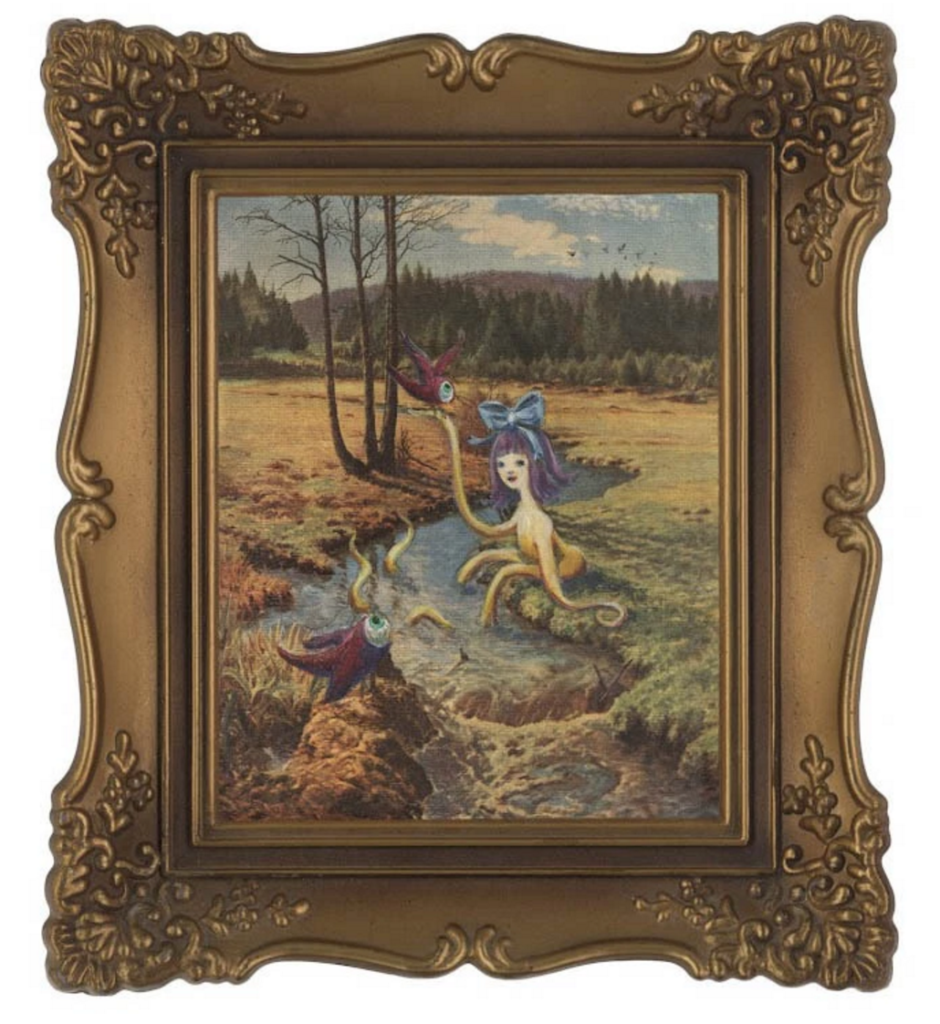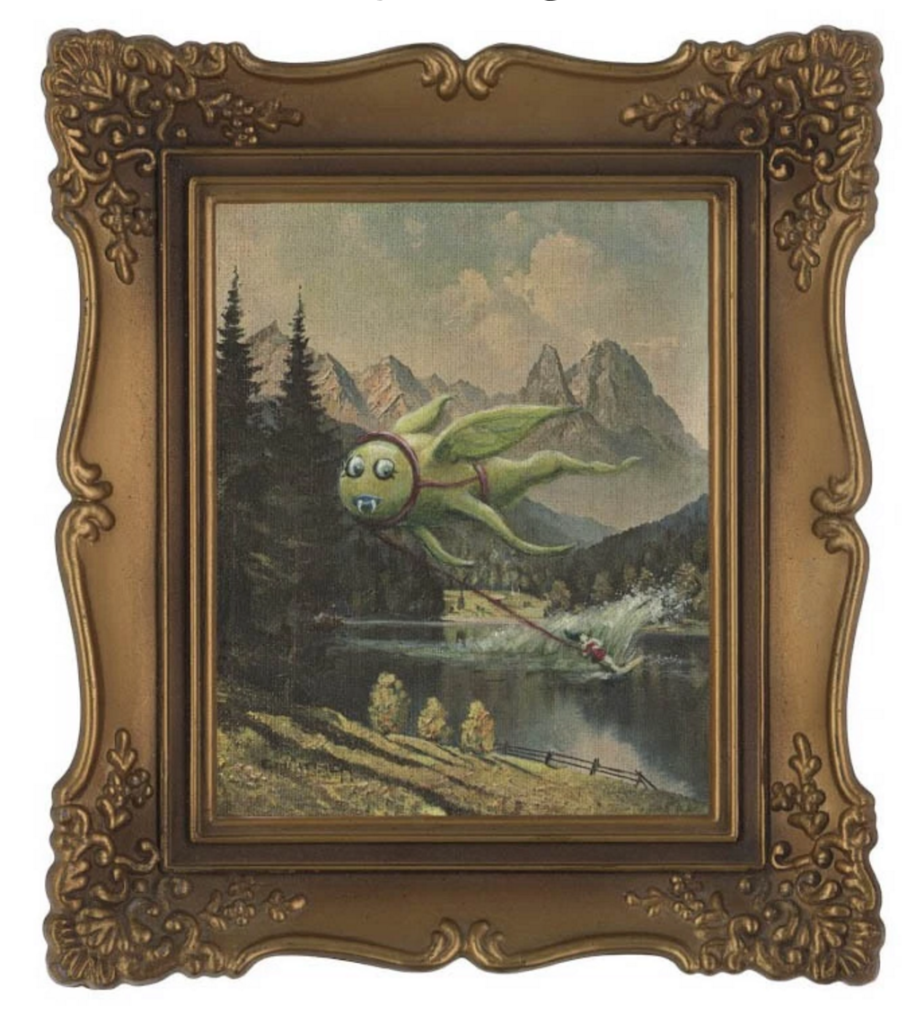 [
via
]