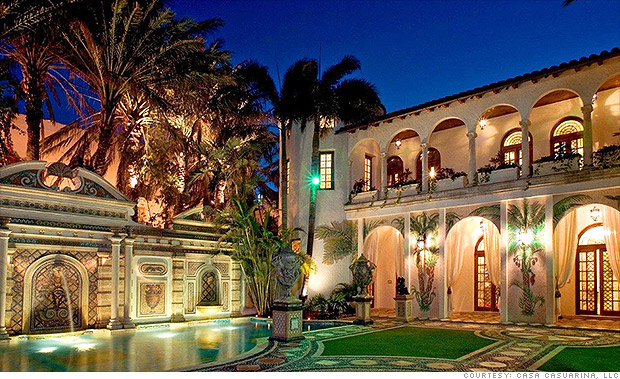 Every time I visit Miami, I can't help but visit the mansion of late fashion designer Gianni Versace. Its interesting to see the exact tree where the gunman that shot him hid, and its also almost impossible to miss since it looks like the inside of Liberace's asshole.
The mansion went on the market earlier this month for a cool $125 million. It is one of the top two most expensive homes for sale in the US.
I'm thinking of buying it. Do you think Bryce Gruber will give me an advance?
[
via
]