Studded makeup is a thing, and it's taking over the internet.
Ready for the hot new trend that won't quite make sense? Studded makeup is officially a thing and It's ready and waiting for you. If you haven't heard of the studded makeup trend I'm sure you can picture it. It's makeup, with studs!
Some are more over the top than others. Obviously I had to try it, because I've waited my whole life for studded makeup.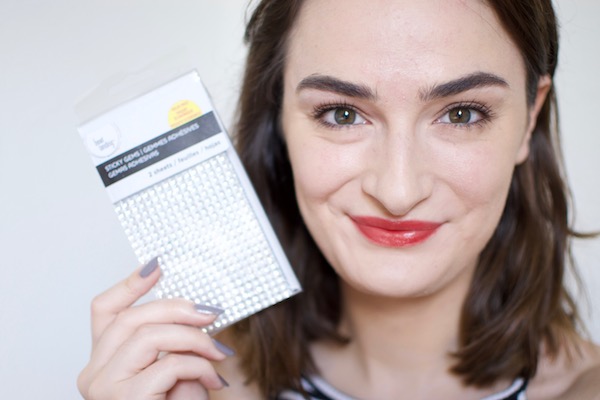 You'll need some studs to get this makeup trend going on. You can pretty easily find regular studs and sticky backed studs at crafting stores, even beads would work. Obviously don't use the sticky backed studs if you have issues with adhesives and use an eyelash glue that you know works for you! I picked these small white studs because they reminded me of the bejeweled case on my first cellphone. But you pick what's right for your look. Also, disclaimer time, don't get these directly into your eye, okay?
I found these pretty inexpensively on Amazon, and I think they'd work nicely. They'd also be fun to add to your scary Halloween makeup this year.
I started off small and put one stud under each eye to replicate that dot eyeliner trend.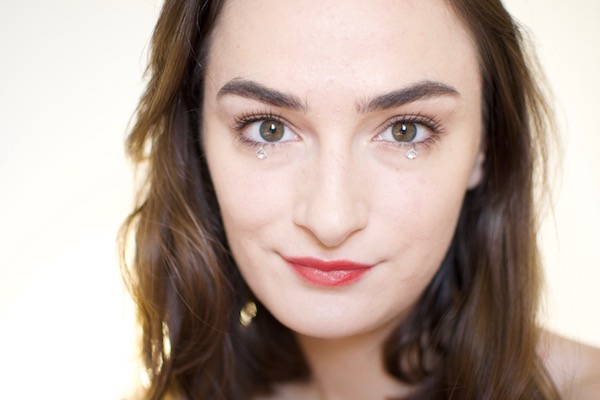 Pro-tip, sticking on studs is one billion times easier than trying to draw a perfect circle of eyeliner. You can't mess up the shape!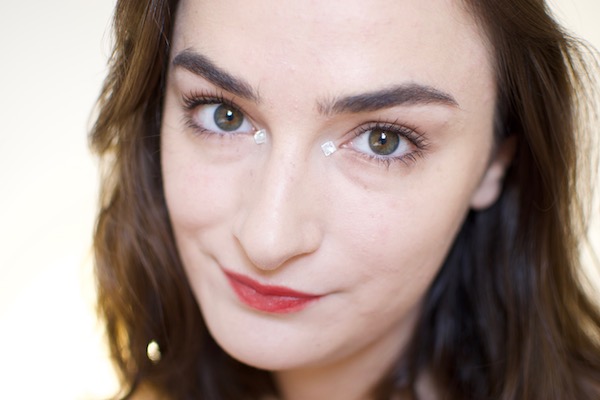 Next up the questionably '90s inner corner gem. This look works best, in my opinion with bright silvery studs like mine. Gunmetal or super spiky studs may make this look a little more Halloween inspired than you may want.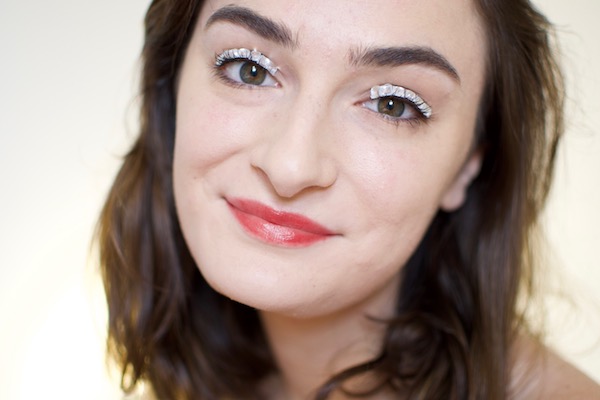 Obviously I couldn't stop there on my studded makeup journey. Studded eyeliner was an absolute must. With the size of the studs I picked out these were a little large to do a cat eye, or to flank a cut crease (though both would have looked awesome).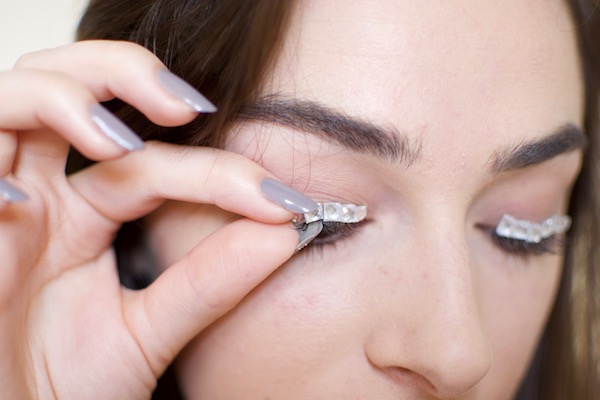 I just delicately placed stud by stud moving across my lash line.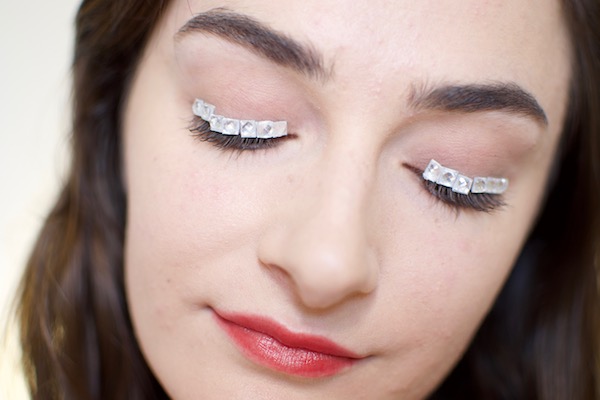 You need to keep in mind the shape of your eye when applying the gems for liner. Unlike placing gems elsewhere on your eyes, your lash line moves quite a bit as you do things like blink or look around. It may look a little jagged with your eye closed, but even while your eye is open.
I'm still building up the confidence to actually wear studded makeup outside the house. But hey, Halloween is coming and if that isn't the time to put fun makeup on your face, I don't know what is.
Love this article? For more beauty, style, travel, and trending topics check out The Luxury Spot on Facebook. Like us and we'll love you back!