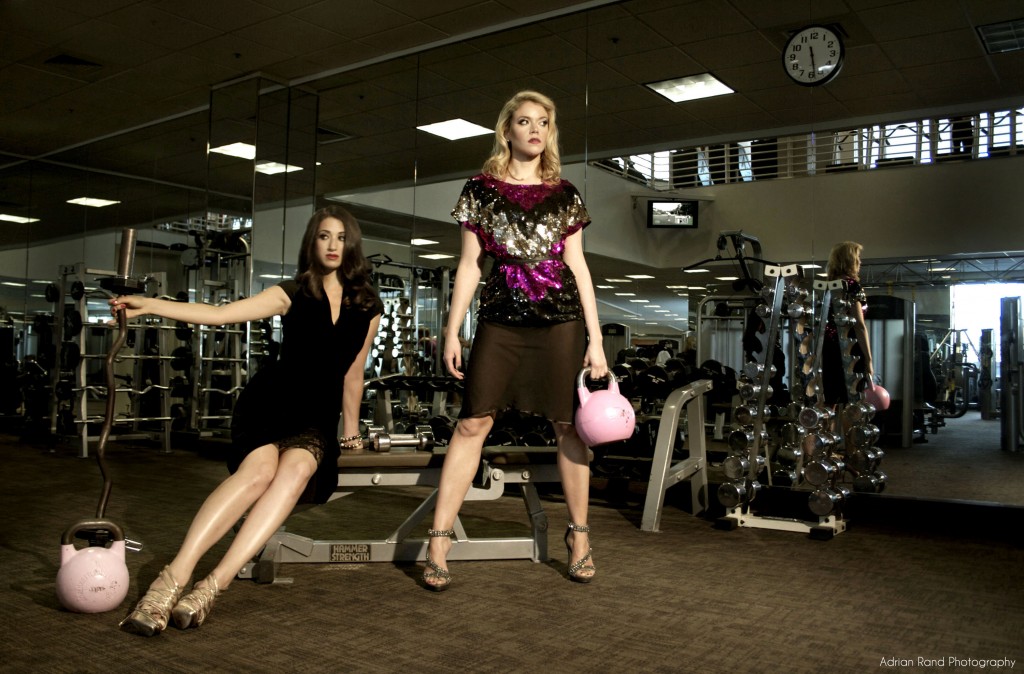 Heels know no time or season, they only know legs, pain, foot cramps and the ability to give endless beauty. So, to keep in line with the series of artsy fashion experiments fellow editor Ariston Anderson and I have been seeking out, we made our latest heels adventure one that will impress our gym-rat readers: weightlifting. We headed up to the famed Reebok Sports Club in NYC for a shot at shuffling our well-heeled feet around their barbells, free weights, and bench presses. We quickly realized that the stark, industrial, testosterone-filled third floor of the club would be the perfect setting for an over-the-top glam shoot. The contrasts were just too good to be true.
To hit the height of glam, we had stylist-to-the-stars Jenn Eisner pull endless designer pieces from Daffy's. Aside from loving the clothes, the excitement of seeing piles of Ports 1961 at about 80% off retail was enough to keep us giddy and energized through a long day of shooting (not that it was that long- it didn't hurt that we were surrounded by buff men checking out our shoot). Jenn donned us in metallic skirts, rich velvets, deep black faux furs, and even flipped a beaded cardigan around on me to be worn backwards (FYI: this was one of the most genius fashion moves I've ever witnessed). But, let's get to the important part here: the shoes by Pelle Moda. The shoes were the focal point of the shoot, and are still sort of the focal point of our wardrobe closet at The Luxury Spot. Simply put, Pelle Moda makes gorgeous, glamorous heels that are fit to be worn by princesses but are somehow affordable enough for the average modern gal (read: I went out and bought more from the line after the shoot).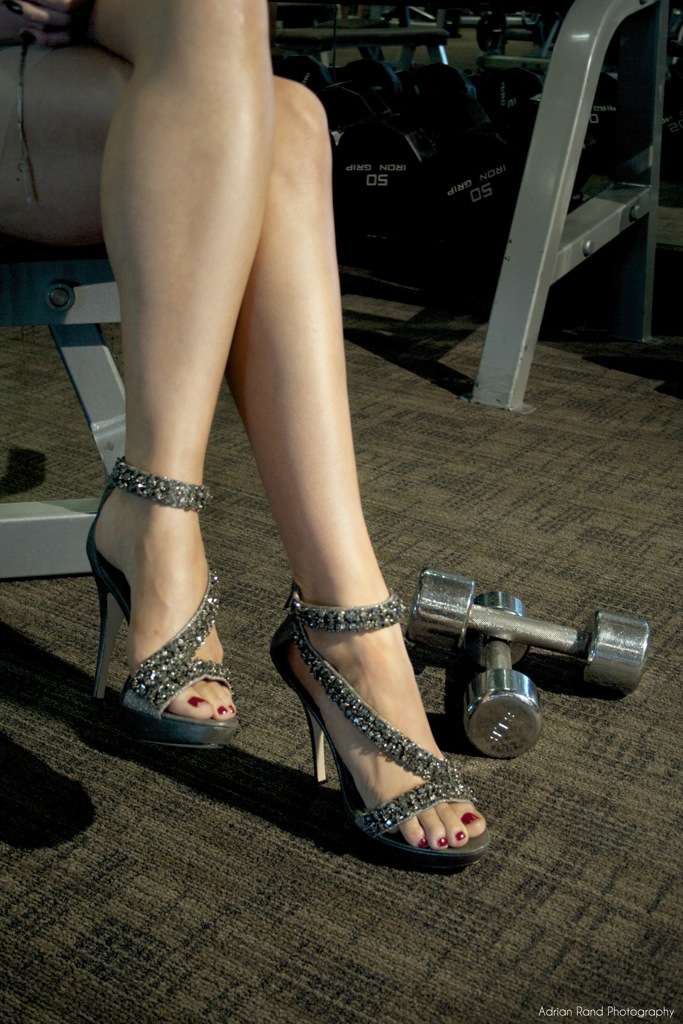 Our theme for hair and makeup was vintage Hollywood glam to contrast the futuristic fashion elements and the industrial setting. The team at Paul Labrecque Salon & Spa achieved this by giving us bright red lips, finger curls, soft matte skin, and super dramatic eyelashes. Ariston's false lashes were so big I thought she was going to fall over from an equilibrium issue. Needless to say, I was extraordinarily jealous. She looked awesome.
This shoot was unlike the others, though. Our pilates shoot taught us that heels can be sexy in any setting and to go against social norms, and our golf shoot was a big fat reminder that even the laziest-looking sports can be real, hard work… especially in heels. Weightlifting in heels taught us more about the fitness culture than anything else. Gym rats are dedicated, and they don't care much about anything other than getting their heart rates up and getting buff. When we were in the pilates studio people thought we were crazy- so they kept looking. When we were golfing, we had men with their jaws on the ground. But this time? This time we had a bunch of buff guys glancing over at the gussied-up girls in heels, then getting back to their regularly scheduled workout routines.
It also taught me that I need a trainer. All my favorite muscles were in pain for several days following the shoot.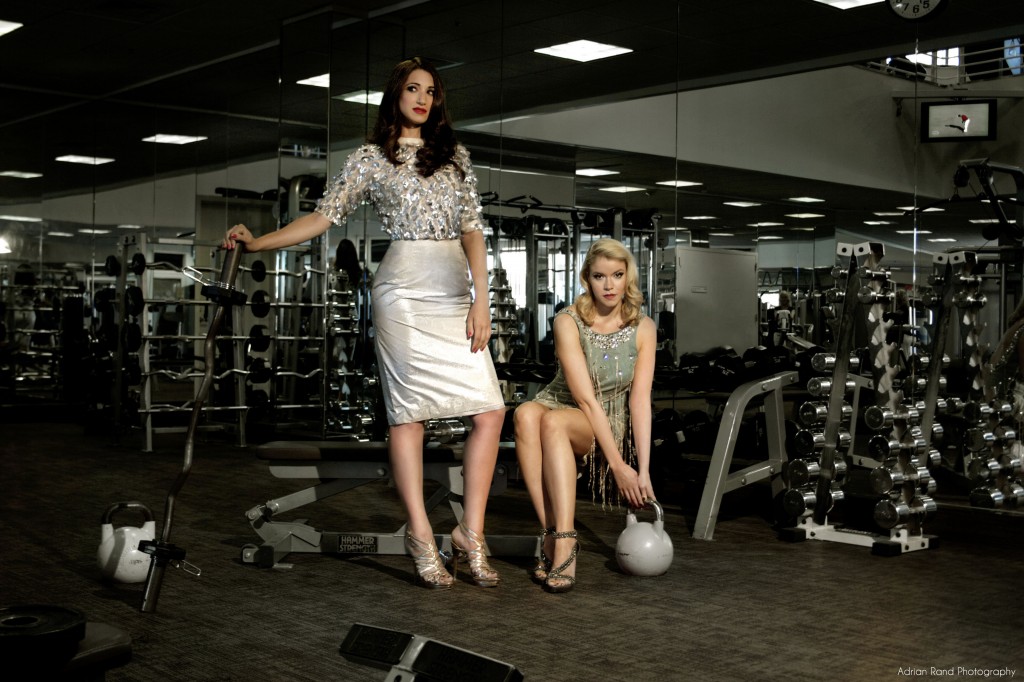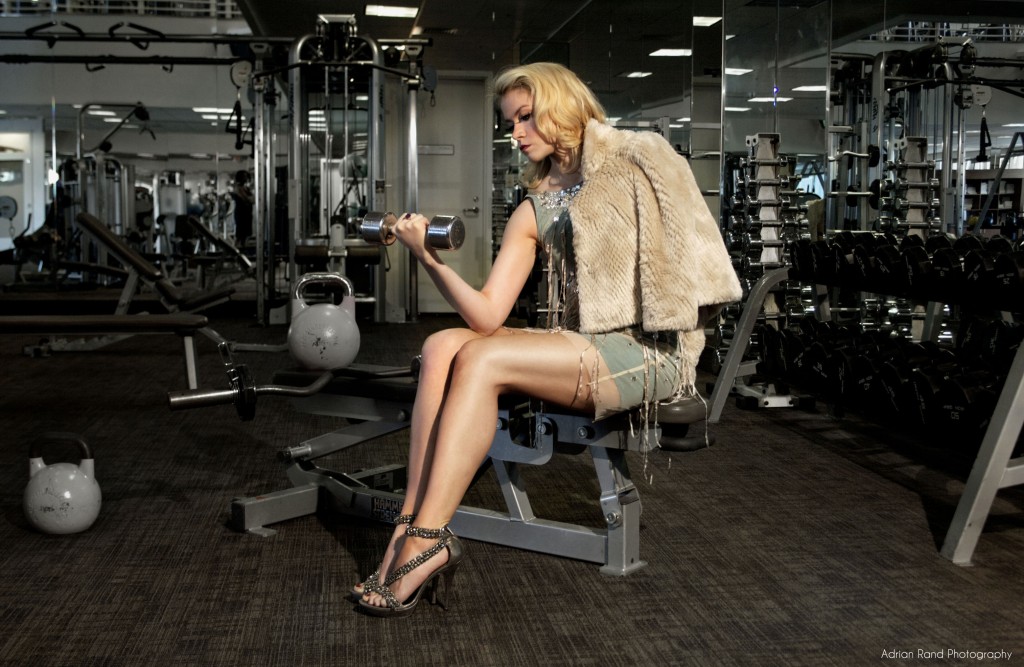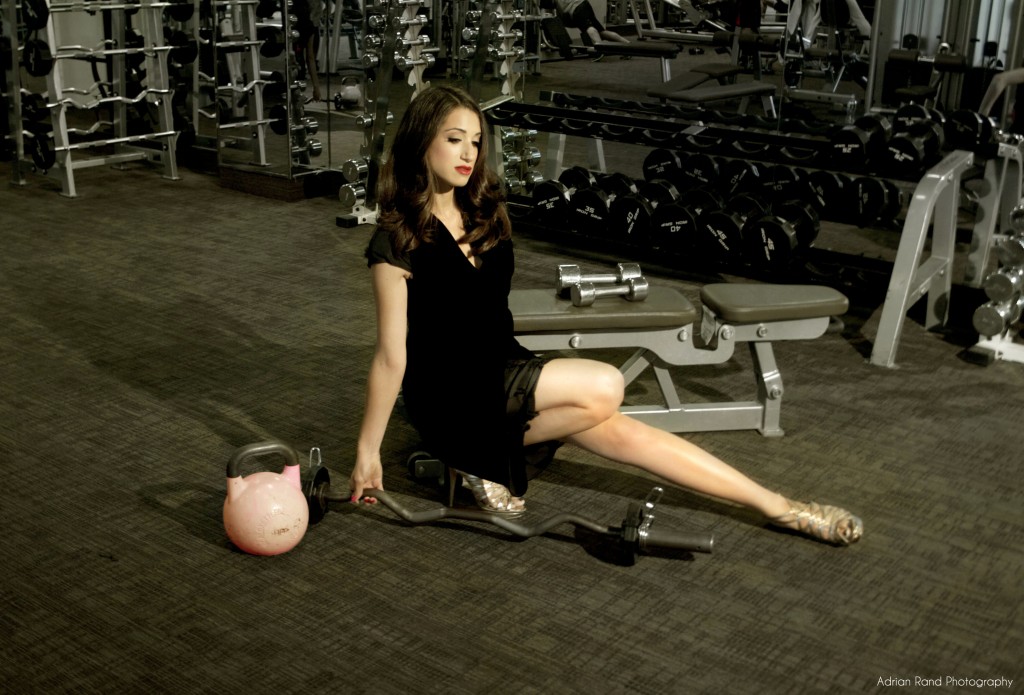 We want your votes on what to do in heels next! Roaming with the buffalo in upstate New York? Fishing? Trapeze? Flag football?