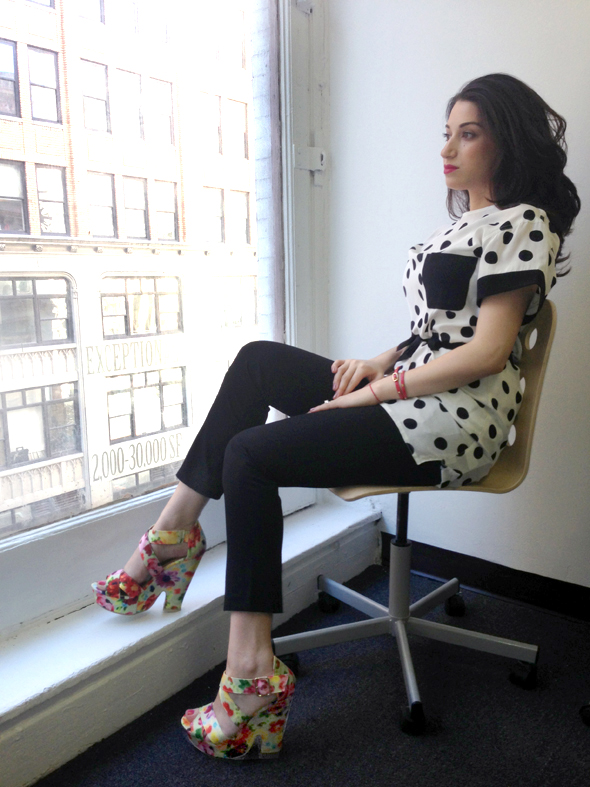 Today is frigid in NYC, but that's not stopping me from a little Spring 2013 fashion inspiration. Few things please me as much as playing dress up in the office, so we shot a few of my fave trends for the warmer months ahead with nothing more than some spare clothes, an iPhone, and a little caffeine (everyone needs fuel when they're going on low-sleep).
Pieces to invest in for 2013:
Black and white done right. Keep last year's bright, neon shirts in the back of your closet or for a time when you need spare clothing to paint a wall. This year is going to be all about textured variations of black and white. You can go extremely simple, or get a little wild with patterns. Obviously I'm loving these polka dots. Silk t-shirt dress by Friends & Associates (ps, super soft and easy to wear).
Speaking of dots…. Dots are HUGE for Spring/Summer 2013. Get some. Even the chicken pox are making a comeback.
Patterned shoes. Try moving your pops of color a little to the south, you know, to your feet. Bright, patterned footwear is a simple way to add some spice to your black and white palate without overdoing it. I'm obsessed with these wedges by ShoeDazzle.
The skinny pant, updated. Skinny jeans have been a big deal for a while, obviously, but when the whole world is wearing the same exact pant the cool kids need to tweak their versions a little. Why? Because the cool kids don't look exactly like everyone else, and that's just a fact. Try editing your current look by bringing the hem up just 2-4″, or going for a skinny, cropped trouser style like this one by Raven Denim. They're flattering and can easily be dressed up or down.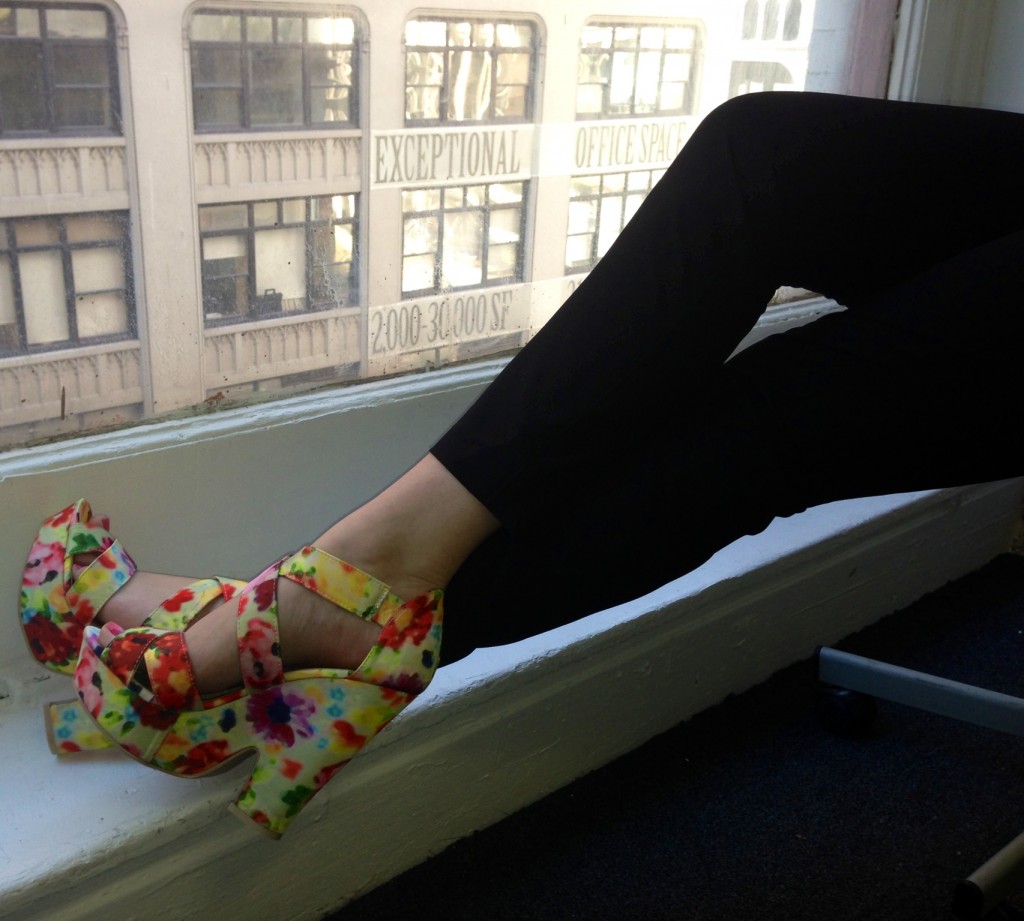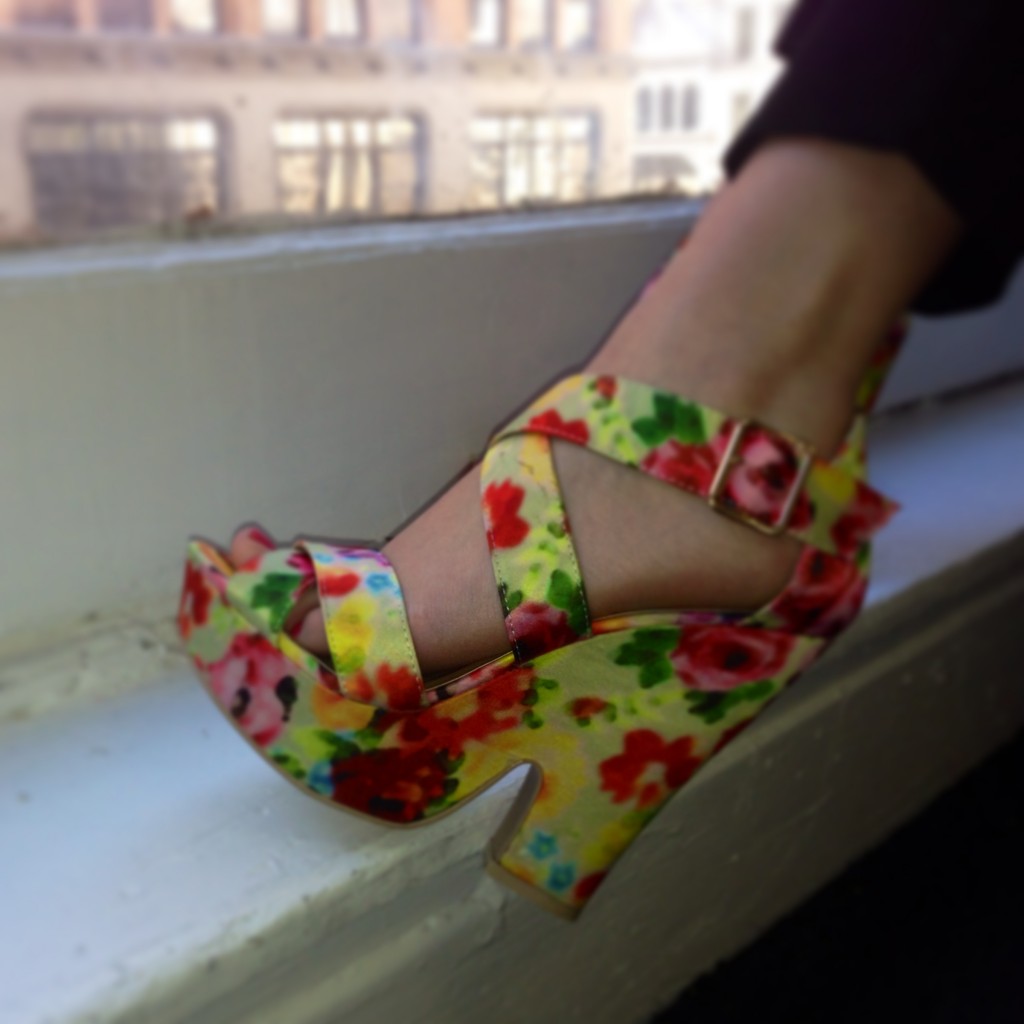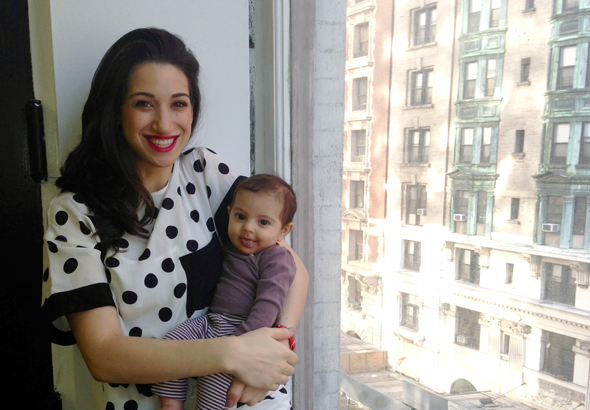 Best part? All of these pieces are easy to wear to the office, run around town in, wash in a machine (shoes excluded, of course), and even do glammish mom things in.
xx
Bryce