*** GIVEAWAY EXPIRED:Â  Check out TheLuxurySpot.com for our latest giveaways!
This bag was the stuff of dreams.  If you didn't make it to Aspen Social Club in between the other festivities for Opening Night of NYC's Mercedes Benz Fashion Week, and Fashion's Night Out– you missed out big time.
*check out the action on GuestofaGuest.com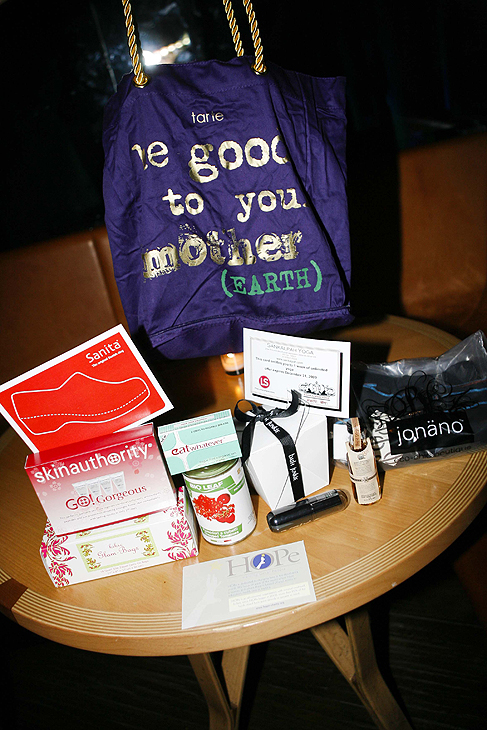 An eco-friendly tote from tarte cosmetics filled with goodies and treats for the creme de la creme of NYC:
What was inside?
In addition — loads of information was inside, giving recipients the low-down on our charity of the evening, HOPe Helping Other People.
Enter below for your own chance to win one of these awesome bags- worth over $550!