Wen Hair Care's Chaz Dean – a regular on Bravo's Flipping Out, and hair-care guru to the stars, sure know how to lock in a good set of strands. One of Wen's biggest celeb fans, Gwyneth Paltrow (she's always yapping about how awesome it in her GOOP.com newsletters), has sworn by it – which explains how spectacular her hair is.  Critics may say that she hasn't always been a hair icon… but you be the judge of that.
Wen® Complete Haircare System [NotShampoo.com $29.95] includes: Wen Cleansing Conditioner, Wen Styling Crème, Wen Re Moist Intensive Hair Repair Mask, Wen Texture Ball & a Wen Wide Tooth Shower Comb.
Enter to win it!
Hair Poll: 1997 Gwyn, 2003 Gwyn or 2010 Gwyn?!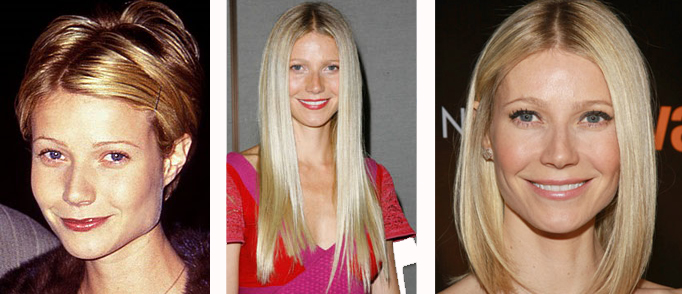 FOR OFFICIAL ENTRY [Contest Ends September 3, 2010 – Open to US Residents Only]
Comment telling us which hairstyle from  Gwyneth, pictured above, you thought looked best on her.
A.) 1997 Gwyn's Pitt Pixie (c'mon – how alike did they look when they were dating?!?!)

B.) 2003 Gwyn's Long Boho Locks
C.) 2010 Gwyn's Bouncy Bob