We all know we're SUPPOSED to handle our bras with care, and not just toss them into the wash with a load of clothes. If you're a victim of throwing your bras into the washer (Lord knows I am) because its quick and easy and you don't have time to hand wash – this is the giveaway for you! The new Berry Ball and Bag from Berry Perry is the complete laundry solution set specifically designed to care for lingerie quickly, easily and effectively! The Berry Ball and Berry Bag are not only the solutions for bras, but for underwear, hosiery, socks and other delicates as well. Bras are protected throughout the entire wash cycle safe inside the Berry Ball, maintaining shape, comfort and support. Berry Ball additionally features a unique Scrubbing Ball specifically designed to clean bra cups from the inside. With the Berry Bag, you never have to worry about losing another sock or pair of underwear in the washing machine again! Your underwear, hosiery, socks and other delicates stay safely enclosed in the Berry Bag.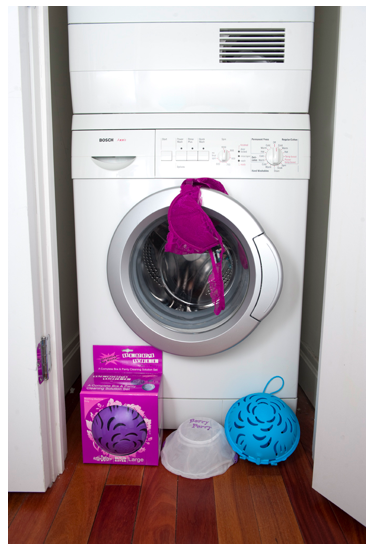 If you're one of the 10 lucky winners to receive your very own Berry Ball and Berry Bag, say goodbye to tangled and twisted bras for good and hello to keeping all your socks!
The product  retails at N-fini.com for $13.99.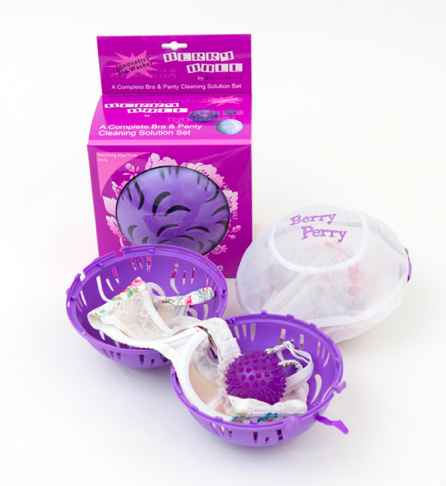 FOR OFFICIAL ENTRY: [Contest ends May 14, 2010 — Open to U.S. Residents Only]
Comment! Tell us what's the dirtiest, filthiest thing you've ever done? Don't be shy!
Extra Credit: