Once upon a time, before my blogging days, I suffered the daunting task of finding the perfect black eyeliner all on my own. Instead of reading product reviews or harassing Sephora employees, I turned to the one place I could always rely on for innovative beauty products: Ashley's makeup bag.
What I found was Beauty Addict's Effortless Eyes eyeliner. It glides on, and more importantly, it stays on. If my say so isn't enough, my girl Zooey Deschanel is a fan, too. You know, Zooey Deschanel, of the Sexiest Eyes Ever Deschanels. Just ask your boyfriend (or any straight male). And paired with this, you're sure to have a serious win-win, eye-sex situation on your hands.
Enter to be one of the 10 to win this week's 2-for-1. :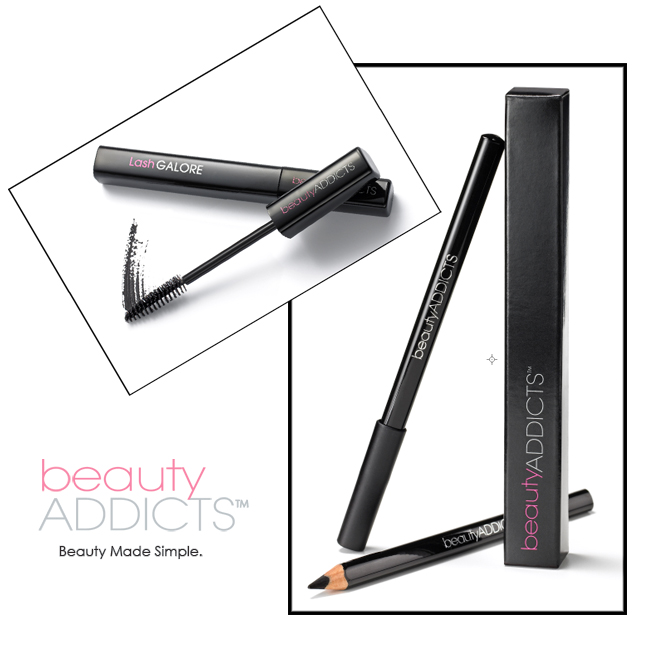 Lash Galore $18 at www.beautyaddicts.com
Formulated with Pro Vitamin B5 and Silk Protein for maximum conditioning, length and definition
Buildable formula to allow more coats with no clumping

Effortless Eyes Eyeliner $16 each at www.beautyaddicts.com
The slim, triangular design makes it a dream to use – and show off!
Created to work with each of the four "color families": Glow – a unique blue, Express – the perfect bronze, Motivate – a rich plum and Seduce – an elegant black. Click here to check out the colors.
FOR OFFICIAL ENTRY (Giveway ends June 18, 2010 – Open to Continental US Only):