Fall starts in a little over a month, do you have your wardrobe ready?
I know this is crazy to think about, but it's going to start getting chilly. I know! You haven't had enough beach days. You didn't even get to wake up in the bed of a lifeguard. I get it. I do. I am right there with you. If you're going to finish off your summer right, you're going to need a firm grasp on the start of fall. Here we go…
READ MORE: Menswear For The Ladies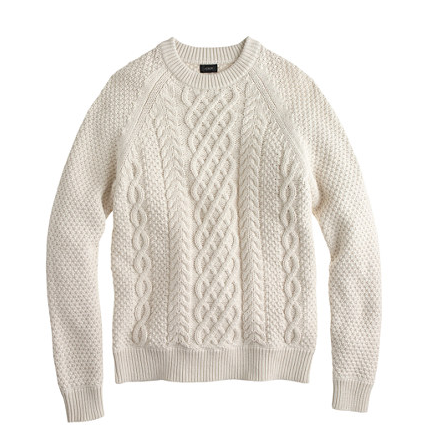 We're going to start off with a simple cable knit sweater. This is going to do wonders for your wardrobe. I suggest grabbing a men's sweater as it's a bit bigger and a little more thick. It will look great with skinny jeans or a solid boyfriend jeans. Available here.