Looking for a way to keep warm during the colder months? I present to you: hot spiced wine. It's socially acceptable to drink wine to keep warm instead of coffee, right?. Image and recipe via Leite's Culinary.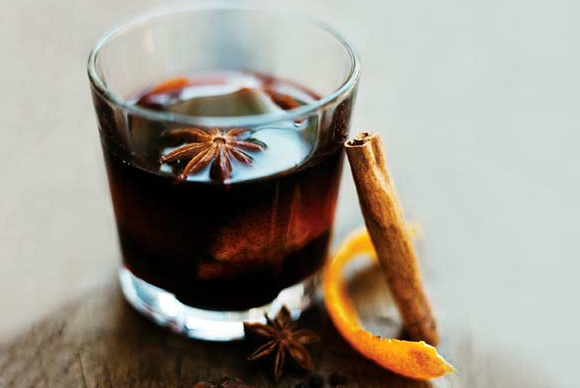 Ingredients: 
2 bottles light-bodied red wine, such as pinot noir, gamay, or cabernet franc
1 1/4 cups granulated sugar
Strips of zest from 1 orange, preferably organic
Strips of zest from 1 lemon, preferably organic
3 black peppercorns, crushed
2 cardamom pods, crushed
1 3-inch cinnamon stick, crushed
1 clove, crushed
1 star anise
1/2 cup kirsch (optional)
For instructions click here.