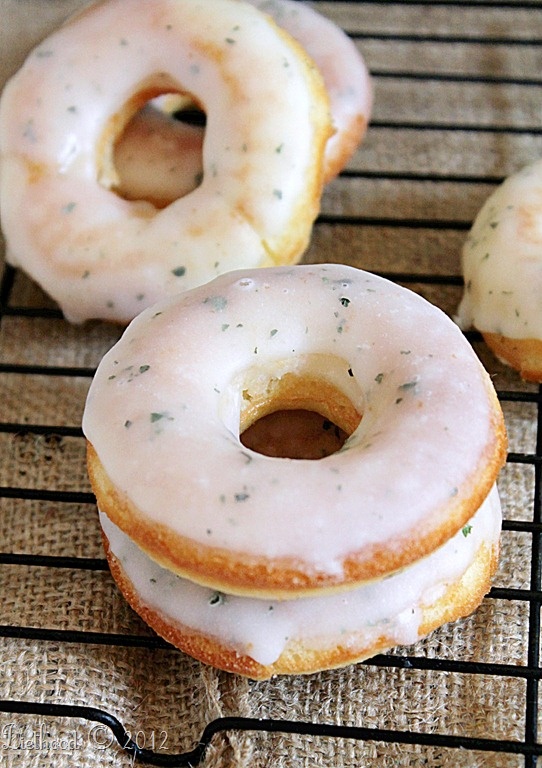 This sounds to me like the perfect sunday brunch item: a donut with a cocktail mixed in! But hey, tomorrow's Labor Day. You may as well celebrate with a real mojito on the side. Recipe and image via Diethood.
Ingredients:
1 cup all-purpose flour
1/2 cup sugar
1 1/2 teaspoons baking powder
1/4 teaspoon salt
1/2 cup whole milk
1 tablespoon rum
1 whole egg
3 tablespoons butter, softened
For the Glaze:
2 tablespoons whole milk
1 teaspoon fresh lime juice
1 cup powdered sugar
1/8 teaspoon dried mint
Click here for preparation instructions.