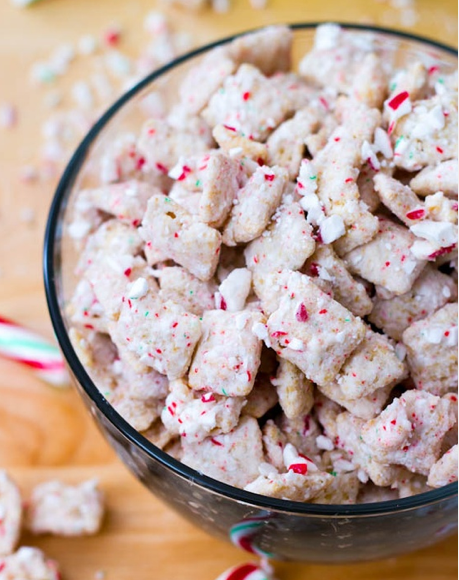 Ever have puppy chow? You know, Chex cereal covered in chocolate, peanut butter, and powdered sugar? It's amazing, and it deserves to be around for the holidays. Well, here is an equally delicious holiday version of everyone's favorite puppy chow. Recipe and image via Sally's Baking Addiction.
Ingredients:
5 cups Rice Chex cereal
10 ounces melting white chocolate OR vanilla flavored Almond Bark
1 cup crushed candy canes
1 cup powdered sugar
Pour 5 cups of Chex Cereal into a large bowl.  Melt white chocolate/almond bark according to the package directions.  Pour melted chocolate over cereal, stirring and folding until the cereal is completely covered. Fold in the crushed candy canes.
For the rest of the preparation instructions, click here.