These last minute Valentine's Day gifts will warm her heart (and yours).
Not everyone needs to rush out for a big bouquet of flowers or a platter of gold donuts. We rounded up some of the most romantic (and practical) last minute Valentine's Day gifts that ship fast so you can look like a hero.
7. Some heart-warming tea. This tea doesn't just taste good — it's actually blended to help improve heart health, and that's something to love. The brand behind this "Good Heart" blend suggests drinking three daily cup. The brews are loaded with cholesterol-moderating olive leaves, fennel, and other ingredients that promote improved circulation. Available here.
8. The best kettle for the job. Instead of making her wait by the stove for a hot brew, give her the KRUPS Savoy Adjustable Temperature Electric Kettle to boil or near-boil her water quickly. In fact, she can pick the temperature of her water based on the leaves she's brewing, which is pretty cool if she's a true tea lover. Available here.
9. The loveliest on-trend earrings. We can't love these Heart Hoop Ear Jackets enough, partially because they're the ultra Instagram-worthy, but also because they won't break the bank. Available here.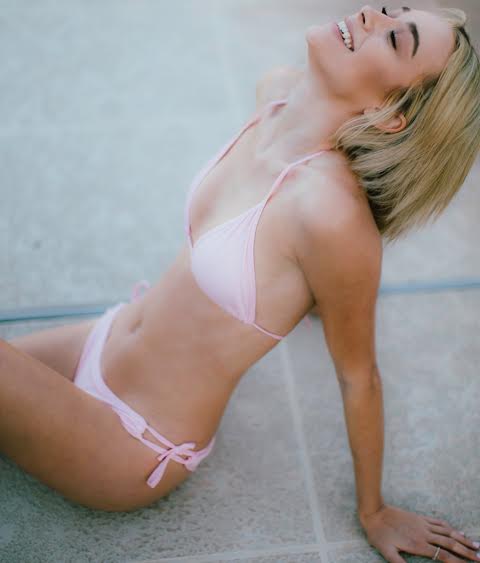 10. A lust-worthy pink bathing suit. These ultra-affordable bikinis from Live Love Bikini come in rich, Valentine's Day-appropriate shades of pastel pink and deeper rosy hues. Available here.
Love this article? For more beauty, style, travel, and trending topics check out The Luxury Spot on Facebook. Like us and we'll love you back!