ORLY, one of the leading names in nail care, is poppin' our color comprehension yet again this season, with 4 new colors.
So, forgo the more expensive trip to the nail salon for the newest in summer hues. Just head to the drug store to stock up on  & some beers, invite your gals over to gawk at pictures of Britney's weave on the internet, and get your nails prettified for 4th of July weekend, and every other hot weekend to come.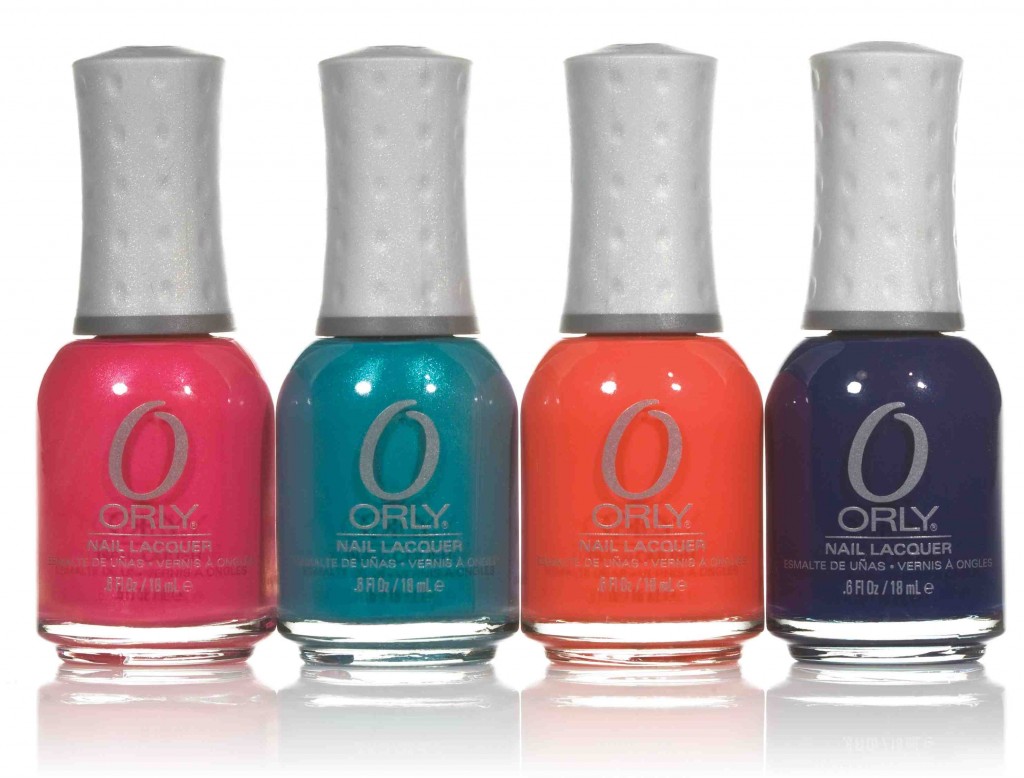 ORLY Viva Collection [L-R] Fiesta Hot Pink shimmer, Bailamos Turquoise shimmer, Ole Coral Orange crème,  La Playa with Blue crème.
Approx $7.50 orlybeauty.com