New data released by PornHub finds that heterosexuals like anal sex as much as homos.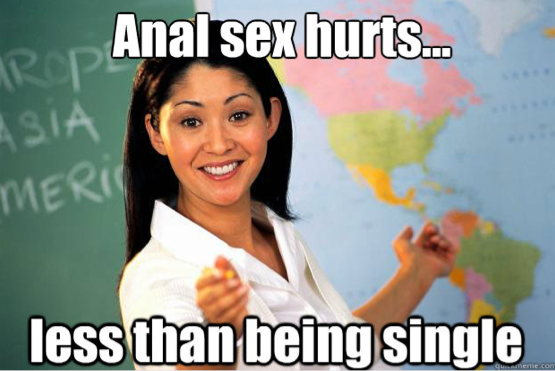 For all you anal virgins out there, I hate to burst your bubble butt, however it has been proven that non-gay men in America like anal sex as much as gays. The numbers are pretty staggering, with ass-related searches for homos at 5.78%, while non-homos come in at 7.24%. Pornhub also broke down the anal related searches by state, and by countries the US has gone to war with.
This ass-travaganza of information is a lot to take (pun intended), so I will just let you sit on it for a while, and look over the numbers.
All I'm saying, is don't be surprised the next time you end up in bed with your boyf, and have the need to screech the phrase: "wrong hole, fool!"
READ MORE: How to Deal When Your Man Has a Micro-Penis
Editors note: Make sure you use lube, ladies. And if you find you just absolutely cannot relax your b-hole enough, google Poppers. If you really love your boyfriend, eventually anal is going to end up on the table.
Be prepared.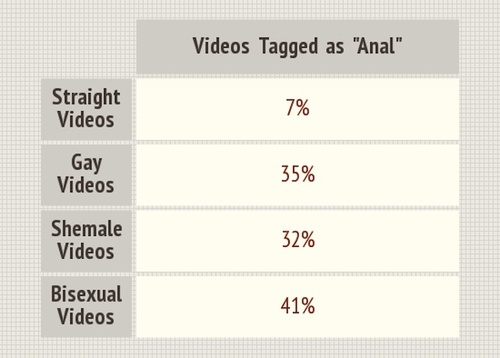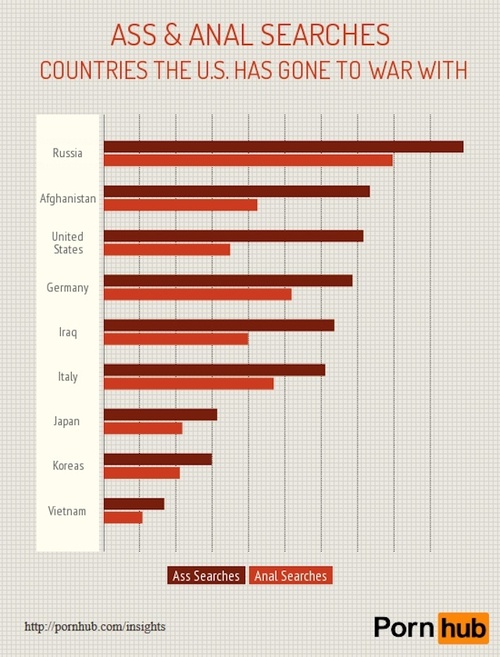 [
via
] [
via
]