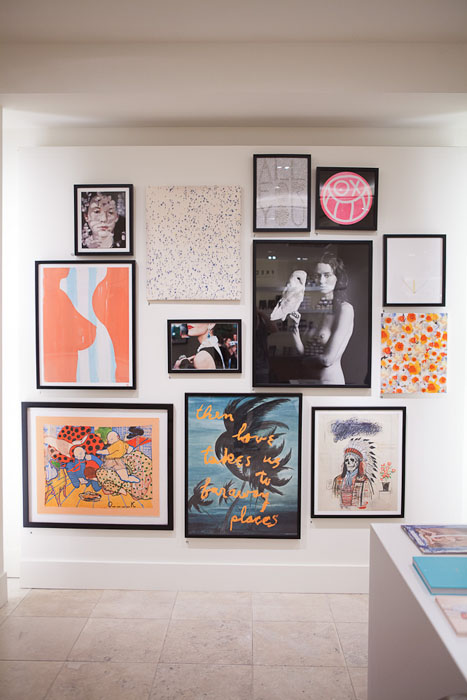 I was thrilled when I heard that, Exhibition A, a pop-up gallery would be opening in Barneys New York. This has all the ingredients for perfection. For one, it is located at Barneys, one of the most amazing fashion stores in the world, which we are lucky enough to have a few in our very own city. Secondly, well there is no secondly. I think the fact that the art gallery is being held in Barneys is enough. Don't you agree?
Exhibition A is a very hip art space which offers exclusive editions of work by prominent contemporary artists. It was founded by Bill Powers, Cynthia Rowley, and Laura Martin, and the gallery consists of some of the greatest names in art right now; including Richard Prince, Nate Lowman, Terence Koh and David LaChapelle. At Chelsea Passage in the Barneys New York flagship on Madison Avenue, you can also find prints for sale by Spencer Sweeney, René Ricard, Max Snow and Lucien Smith, along with signed and rare books by Andreas Gursky, Andy Warhol and Cindy Sherman!
So an art gallery in your favorite shopping space. What could be better?
And, you're boyfriend won't role his eyes when he sees you carrying art in your Barneys bag, instead of the new pair of Loubitans you are eye-ing.
Why are you still reading this?
Go!
Seriously, go right now!
Images via BARNEYS NEW YORK