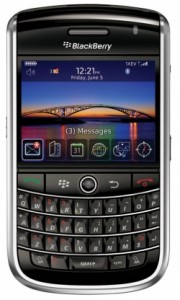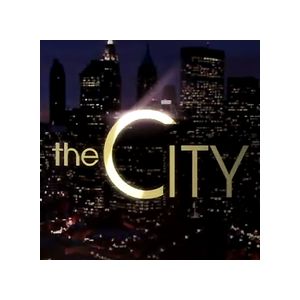 If your true loves are your Blackberry and The City (both the show and NYC), the celeb-filled soirée celebrating the U.S. launch of the BlackBerry Tour smartphone from Sprint on Wednesday night was the place to be.
While the new blackberry is insanely cool – the new Tour smartphone from Sprint does allow you to communicate worldwide and comes with a 3.2 MP camera – the crowd at the celeb-filled soiree on Wednesday night was even cooler. Rubbing shoulders with the likes of Brooke Shields, Chase Crawford, Chloe Sevigny, and The City's Olivia Palermo and Erin Lucas, our loves for The City and our Blackberry came together, finally.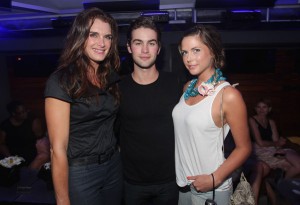 Although one would think that Chase Crawford would have been the eye candy of the night, it was, however, the piece of art adorning Erin Lucas' neck that, in my book at least, stole the show.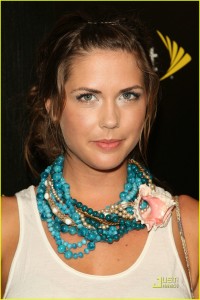 From Marlaina Stone's artesian collection, Erin Lucas' hand-made and one-of-a-kind Catalina necklace instantly made her jeans and t-shirt look fashionable and fabulous. While the $2,200 Catalina may not still be available (or within your budget), anything on Marlaina Stone's website is lust-worthy.