We use blow jobs to get what we want, to get out of things we don't want to do, as a form of currency, and as a reward for our boyfriends, when they do something generous like sleep through the night without farting. So I ask you the question, are blow jobs an accurate form of communication?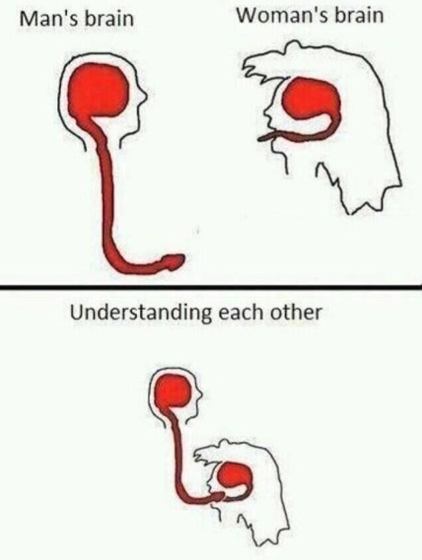 My answer is yes; The reason being, you can say more with a blow job than you can by speaking.
If your boyfriend does something especially boy-friendly, such as ignoring the super hot waitress and staring straight into your eyes (instead of her nipples) during dinner, a blow job is an excellent way to convey how you feel. Using words, you would have to say: "Thank you for acknowledging my feelings of insecurity about the hot waitress by ignoring her, now please stand there while I orally service you, then immediately fall asleep so I can get back to writing my blog, and failing miserably at a batch of Pinterest cookies."
Giving a blow job is just easier, right?
If you are in a fight (where you are in the wrong), glossing over the part where you take the blame and offering a mid-argument blow job is the perfect way to make your man forget entirely that he has pesky little things like feelings, and remind him what is really important in your relationship; the fact that you give great blowies.
If you are on a first date with a guy you really, really like but don't want him to think you sleep with every hairy dicked Tom, a blow job is the perfect way to end the night. He will inevitably want more (meaning your vagina) so he will call you back, offering you the opportunity to make him fall in love with your personality. A beej really is the best way to say : "I am neither a slut nor a prude".
So the next time you have trouble communicating with a man, try some fellatio. The one thing I can promise you is that he won't be disappointed.
[
via
]