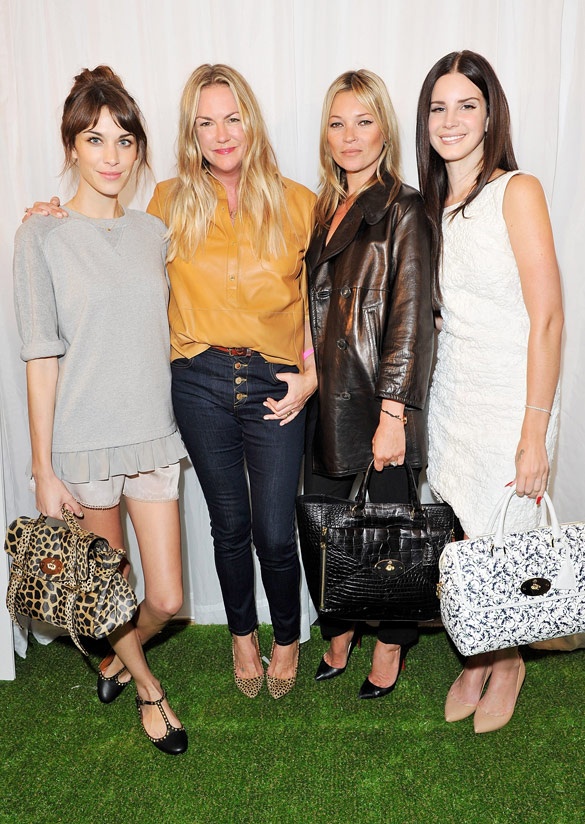 So New York Fashion Week is over, but London Fashion Week has just started I thought it was important to discuss how fabulously celeb-studded Mulberry's London Fashion Week show was! Alexa Chung, Lana del Rey, and Kate Moss were seen this past week sitting next to each other front row at the Mulberry show, and afterwards hanging out together at The Mulberry After-Party.
What I would do to be apart of conversation between these three ladies. I deciede to take it upon myself to predict how a typical conversation between the three gorgeous stars goes…
Alexa: I wonder if any Indie Rock bands are here. Kate what do you think of these clothes?
Kate: Wow, they are lovely…wait where am I? Can I smoke in here?
Lana: O la la they named a bag after me! Hey Alexa and Kate?
Kate: What darling?
Alexa: Yeah?
Lana: Guys I was born to die for Mulberry.
Alexa and Kate: Roll their eyes
Images via Mulberry