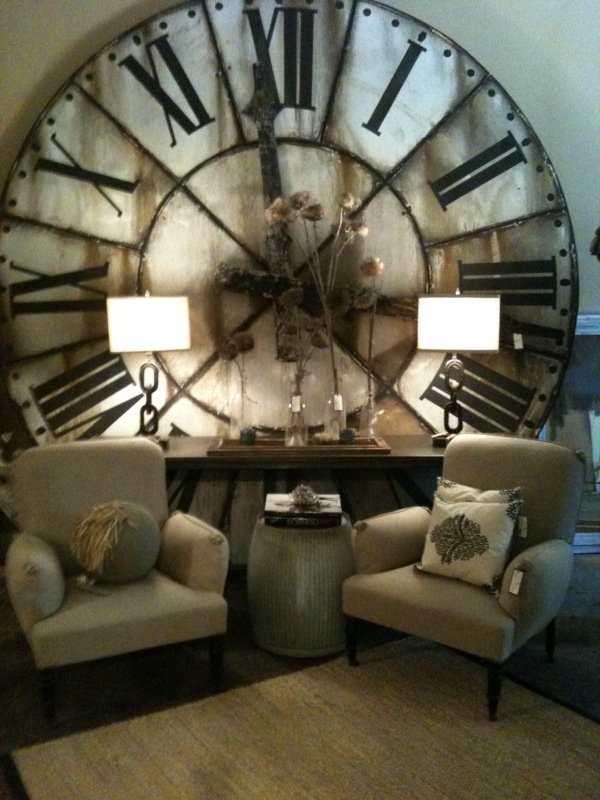 Who doesn't love a huge, robust, over-sized clock? I know that big clocks can be intimidating, but once you give yourself time to get used to them they aren't that bad. You might ask yourself- Will a big clock fit inside my tiny apartment? Many guys have said my apartment is a tight fit, so getting a big clock inside might be painful. My advice to you is to try anyway. Not all clocks fit into all spaces, but the big ones are worth the hassle.
If you are lucky enough to find a huge clock, my advice is to keep the decorations around it minimal and let it be the centerpiece. Echo the colors of the clock throughout the room, but don't use any hues that overly contrast with your main focal point.
When you find a large, thick clock the last thing you want to do is draw attention away from it.
[
via
]