Even though celebs can afford the best spas and restaurants money can offer, they can't always fit hour long massages and sit-down meals into their busy lives, just like us normal folk! When it comes to the quick and simple pleasures in life, celebs know what's quick, what's good, and what works.
Exhibit A: They curb their hunger pangs with Pinkberry
Kirsten Dunst and Paris Hilton, among MANY other starlettes, have been seen licking their lil green spoons dry( my fav is the new Pomegranate flavor). And although TheLuxurySpot always has delicious eat and treats on hand, this real-deal fro-yo always hits the spot for a quick and healthy snack. What makes it even better?  I just got word that they're offering new…CHOCOLATE…toppings among the tens of other choices you have to sprinkle onto your Green Tea, Pomegranate (my fav) and Orignal flavored yogurts.  My prayers have been answered!!
Check out PinkBerry.com for locations.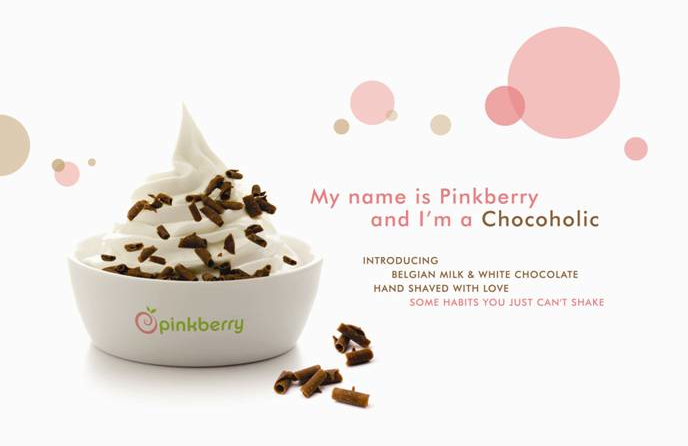 Exhibit B: They heal their tootsie pains with Yoga Toes
Celebs know better than most that a cute pair of heels can MAKE an outfit.  But most of the time, they're doing serious damage to your feet!  All you ladies (and gentlemen…David Arquette's a huge fan) can agree with that.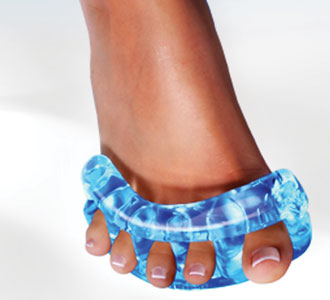 When relaxing pedicures and foot treatments just don't fit into your calendar, after traversing through Manhattan all day in never-broken-in heels. ( aka the worst kind of heels to traverse in) YogaToes will align your toes back to normal, and are the quickest-fix for tired feet. Other than Courtney Cox & her hubby, celeb fans such as Brooke Shields and Deborah Gibson use Yoga Toes to pamper their paws after a long day of publicity, performing and photo shoots. When you're shopping for yours,  don't be fooled by 'Made In China' imposters, Yoga Toes are proudly made in the US! They also come with an awesome Aloe infused spray & moisturizer to make the YogaToes slide right on, while helping your tosies stay soft and soothed.  Check out YogaPro.com for sizes, colors and YogaToes accessories.
Lastly: They like to come home to the scents of Lavanila's NEW Healthy Candle
Celebs can be experiencing any types of smelly experiences throughout the day, whether it's those awful airplane bathrooms, or a smoky meeting.  Whether they're coming home, or to a hotel room, celebs can make their end of the day haven smell relaxing and homey with a smelly-good candle.  And wouldn't a guilt-free candle make the nostril experience more enjoyable? Eco-friendly celebs like Cameron Diaz and Ali Landry love using LAVANILLA candles 'cause they are non-allergenic, non-toxic, non-polluting and soot-free.  The three-wick candle not only gets your abode smellin' divine three times as fast, but it is created with pure essential oils and beeswax, a renewable resource that burns 90% cleaner and at least 50% longer than paraffin which is used in most other premium candles.   Look for them here: at Sephora.com (grab 2 and get free shipping!)