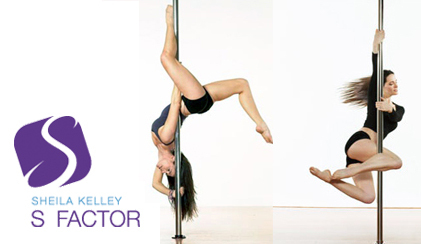 Lifebooker LOOT, you read my mind. I've been meaning to bone up on my strippin' skills for Valentine's Day.
Get 50% off of their intro class for only $20 ( orig $40 ) on LOOT, just in time for a show on Feb. 14th.
As S Factor puts it: "Our all-women studios are dimly lit and have no mirrors.  Our community is wholesome, non-judgmental and here to empower you.  There is no stripping in our Intro Classes and no athletic or dance ability is required.  Just bring your naturally beautiful female form and come play!"
Whew! Hurry- this sale ends on Friday!
We see Martha's a huge fan, too. OMG.