Miracle boobs can be yours: celebrate the holidays by adorning your tits with ornaments.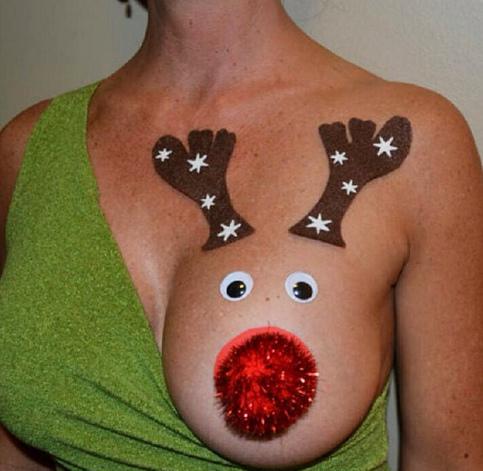 The holidays are jubilant time for everyone, especially people with boobs. Every year I get invited to an ugly sweater party or two, but I've never before thought of decorating my tits, or dressing them up like reindeers. This is obviously a mega fail on my part, because I've essentially wasted my entire 20s not adorning my nipples as lovable holiday characters. The women in these photos are basically holiday heroes, and each boob featured is like a Christmas present wrapped in a miracle, with a bow directly over the areola.
I'm no DIY youtuber, but it doesn't take a genius to see that even basic knowledge of arts and crafts is all that is really required here. I mean, can you glue a glittering pom pom to a pasty? If so, you're basically already in the Christmas boob biz, and that's something to celebrate with a St. Nick cookie, right?
Side note, but an important one: it seems like this may be an important time and place to remind the world of all these breast implant facts. But who knows, maybe some people thing silicone gel is as merry as mistletoe.
READ MORE: Five Super Strange Boobs
Tits the season to be jolly, after all. Merry Titsmas.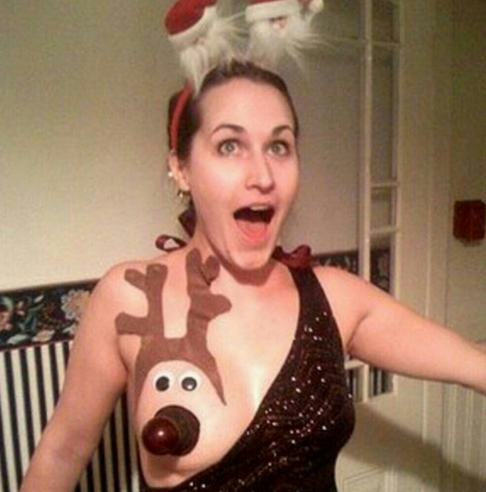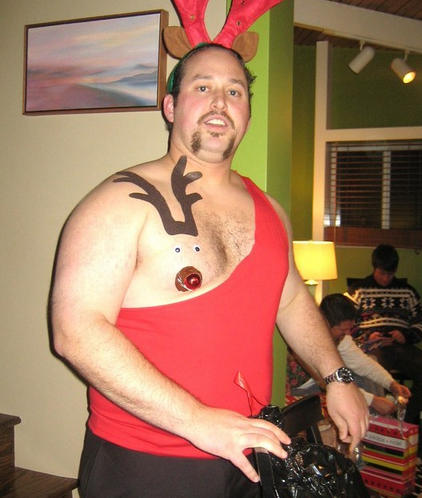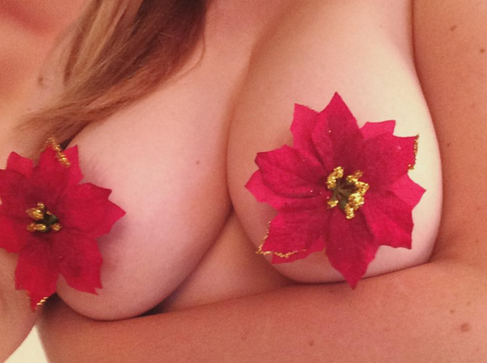 [
via
]