We have all suffered through breakups, and know that ex sex, while fun and exciting can sometimes have the horrible side effect of getting back together. I remember that my boyfriend and I broke up once, and afterwards he dyed his hair black. This convinced me that he had changed and we could make it work, so I tried again for another few months. Lo and behold he was still the little bitch he had always been, but definitely got his money's worth from that $12 bottle of Eckerd brand hair color.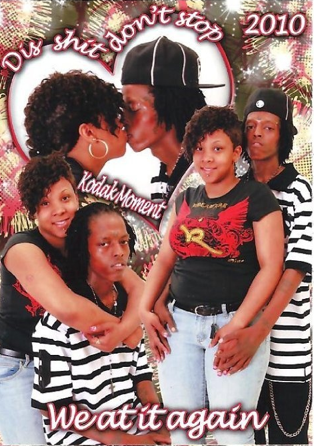 If you have ever had a relationship, chances are you have also had a breakup, and gotten back together with your ex at least once. Here are a few ways to keep yourself from making that colossal mistake:
Get together with all your friends, drink a shit-ton of boxed wine and discuss all the reasons that your ex is the spawn of Satan and Nicole Kidman.
Don't just delete their number from your phone, but change your phone out entirely. Otherwise you know you will just wait for that drunk text from their number (which you pretend not to recognize) and say: "I'm sorry, who is this?" with a bitch-grin in your face.
Put everything that reminds you of your ex into a box, and ship that shit to your mother's house. If you keep it around, you will be tempted to remember the good times, which quickly evolved into the bad times, which then evolved into a burnt out bath-tub, thousands of dollars of ruined clothes, and a restraining order.
Fuck someone else, immediately. This should be the first thing on your to-do list because, like Indian food, ex's always leave an after taste that must be washed out by ingesting something else as soon as possible.
Spend some real time alone. I know this may seem counter productive, but going out and dating everyone who points their dick in your direction is just desperate, and will most likely drive you back into your ex's arms. If you really want to get over the relationship, get to know yourself again. Chances are, you will realize how much the relationship changed you, and come to love the person you have become without it.
[
via
]