A London restaurant has created a Champagne coupe modeled by Kate Moss' left breast.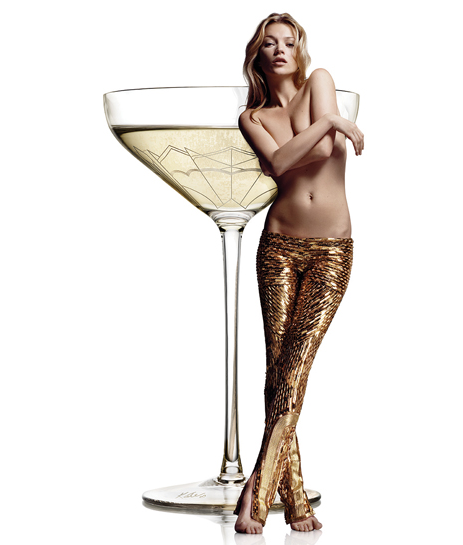 Up until now, the only people who have been lucky enough to drink from Kate Moss' boobs are her children, and probably some coked up rock-stars in the 80s. Mayfair's 34 Restaurant in London worked with British artist Jane McAdam Freud (the most British name in history) to change all that, and now the world can drink champagne from a glass molded from Kate's tit. The glass was created to celebrate Kate Moss' 40th birthday, and her 25 years in the fashion industry.
Champagne mythology suggests that the first champagne coupe dates back to the 18th century, and was modeled after the left breast of Marie Antoinette, while historians state that it was actually created 100 years previous.
READ MORE: 23 Things You Never Knew About Kate Moss
I say, who cares when the first champagne coupe was invented? It was never relevant until Kate Moss did it.
Naomi must be fuming that she didn't think of it, on her 40th birthday, 2 decades ago.
[
via
]