Kevin Costner's wife, Christine, is expecting their third baby.  The new bundle will be a welcome addition to their two other children, Cayden Wyatt and Hayes Logan.  Christine recently had a baby shower in celebration with a star studded guest list and over-the-top goodie bags that included the best of Mom-must-haves!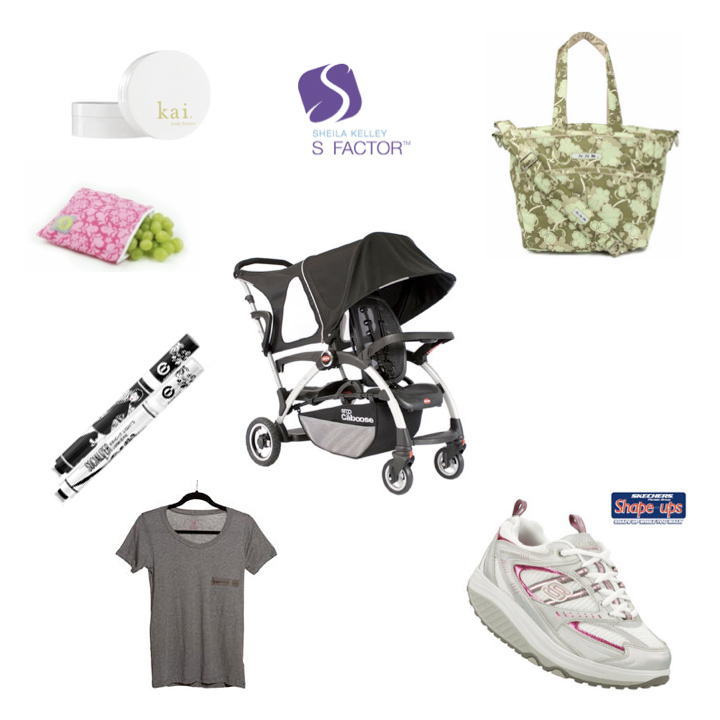 Of the many gifts the mom-to be received highlights included an ERGO CABOOSE STROLLER, JU-JU-BE'S "BE SPICY MINT JULEP TOTE" (diaper bag), An amazing gift basket of eco-friendly products from ITZY RITZY including an infant carseat cover, Peek-a-Boo Pod, Nursing cover, Wed Bags, Snack Bag, and Washcloths.
Christine wasn't the only one to come with gifts by any means!
All guests at the event received a LE SPORT SAC tote filled to the brim with all sorts of goodies including: KAI Body Butter, LNA T-shirts, A pair of SKECHERS SHAPE-UPS,  a class at the LA Studio from SHEILA KELLEY S FACTOR, home food delivery from Nutrifit, a custom bottle of OPI in a color called "CHRIS' FRESH PINK", The Socializer from Elizabeth Grant, Ellen Sirot's Hand Perfection, Joovy I-phone cases and much more.