Large dandruff flakes can be a big problem
Large dandruff flakes bumming you out? It's totally understandable! Although it's a super-common affliction, many of us can get embarrassed when we see large dandruff flakes (it's up there with fungal acne and other skin woes). To rid your scalp of your case of the flakes, you first need to figure out what has caused your dandruff.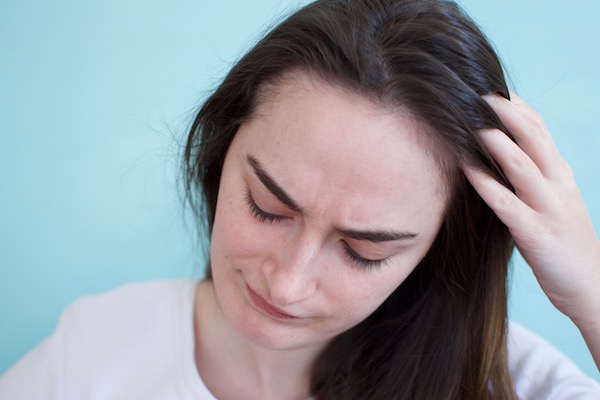 What causes large dandruff flakes
First up, let's talk about different ways your scalp can get flaky. There are a whole bunch! The major causes of a flaky scalp can be:
Finding a solution to large dandruff flakes
Here's the thing though, we're all different, and depending on a number of factors your flakiness may look like small or large dandruff flakes. Just think, scratching at your scalp, harsh shampoos, not shampooing enough, all of these things can contribute to how your dandruff flakes appear. So, to treat the problem, don't get caught up in the size of the flake! Instead, figuring out the cause will help you find the solution.
How to find our your dandruff cause
Well, let's review the list of causes above. Reflecting back, when is the last time you used a hair product? And the last time you gave your scalp and hair a good deep clean? Do you have dry skin elsewhere? Have you changed products recently? These can all point you in the direction of some of the more simpler causes of dandruff.
If, however, you have persistent, itchy, raised, red, or irritated skin on your scalp it may be time to meet up with your dermatologist. A dermatologist can help you identify and treat the more serious causes of large dandruff flakes.
Treating dandruff at home
For those with less serious cases of flaky scalp, you can pick up a number of solutions at pretty much every drug store. Look for dandruff shampoos with Zinc Pyrithione, Selenium sulphide, Ketoconazole, even salicylic acid.
Love this article? For more beauty, style, travel, and trending topics check out The Luxury Spot on Facebook. Like us and we'll love you back!