We put together this quickie guide on how to apply foundation to dry skin so you can stop doing lizard impressions. You're welx.
Dry skin and foundation aren't exactly BFFs. Sure, having a dry skin type may make your foundation last longer, but it can also make foundation look more obvious. When we think about how to apply foundation to dry skin, we opt for the ultra hydrating route. Your skin will thank you, as will your gorgeous, dewy complexion.
Step One: Hydrating Prep
Before you can apply foundation to dry skin, you need to prep your skin to ensure the best results. For the driest of skin types you can apply an emollient moisturizer like Embryolisse Last Creme Concentrate. It will hydrate and plump your skin and give more slip to your foundation.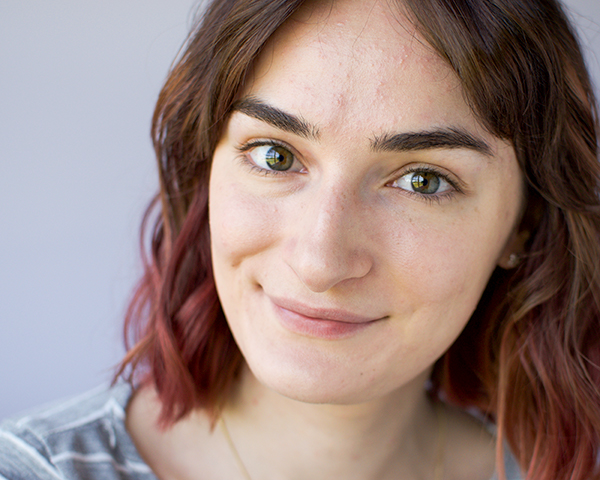 If your skin is only mildly dry, or you have combination skin we suggest using a hydrating primer. This will give that same slip and help to keep your foundation on for longer. We're using The Ordinary High-Spreadability Fluid Primer. Primer is everything people, so use one. This may also be a good time to read our guide on how to shrink nose pores.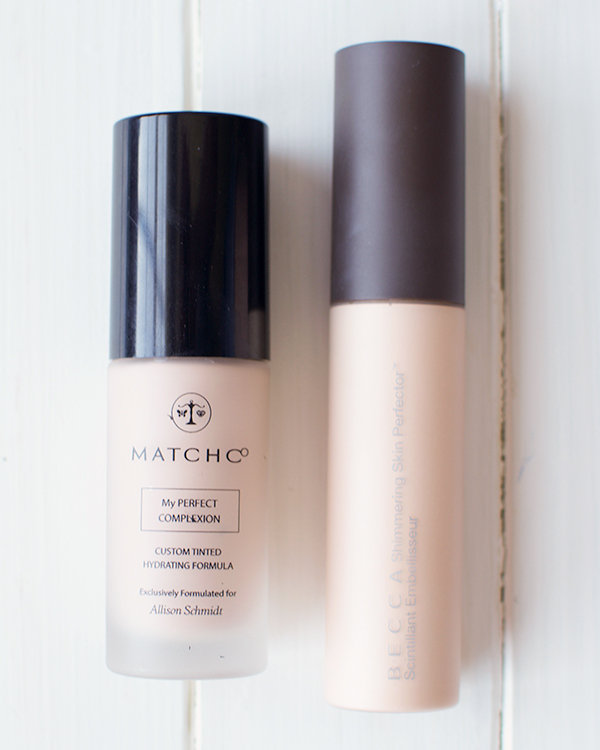 Step Two: Prep Foundation
There are plenty of hydrating foundations for dry skin types to choose from. Burberry Fresh Glow Luminous Foundation and Chantecaille Future Skin Foundation come straight to mind. But if you don't want to go shopping on a one off dry skin day (or you just want more glow, who doesn't) we recommend hacking that foundation by adding in highlighter. You can use the excess on your hand for your foot contour game, too.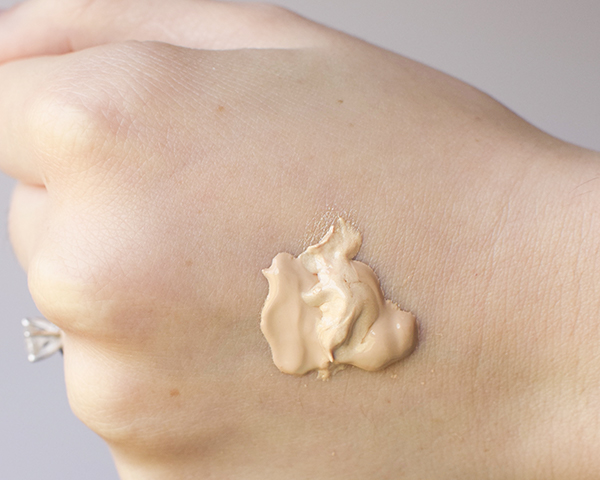 We just added one pump of the Becca Shimmering Skin Perfector Liquid Highlighter in Moonstone to two pumps of foundation. Adding some highlighter is one of the most important things to remember when it comes to how to apply foundation to dry skin — it helps deflect light in the event your skin turns bone dry again after a few hours.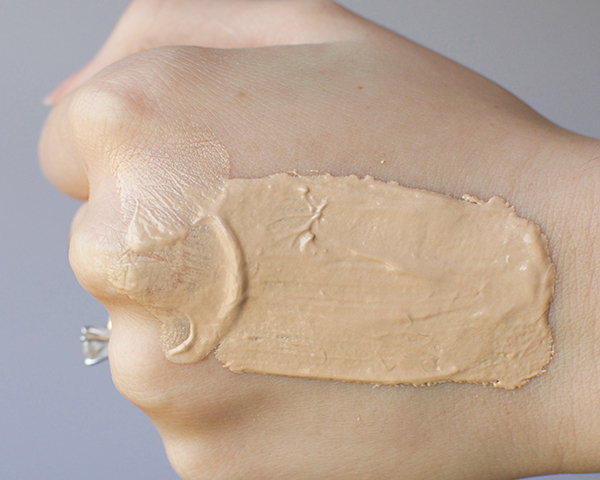 Mix it together on the back of your hand and you instantly have a glow foundation to apply. You can also hack it with a super dewy moisturizer, or even your favorite facial oil. Just expect shorter wear time if you go down that route.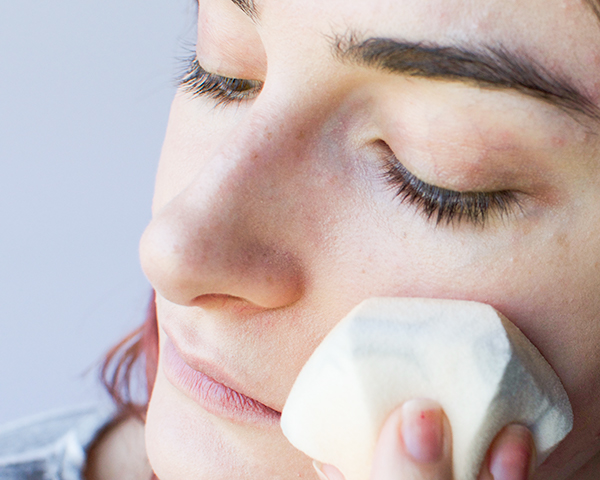 Step Three: How To Apply Foundation to Dry Skin
This step is crucial. When we talk about how to apply foundation for dry skin the number one thing you'll want to avoid is buffing it in. This is especially true if you have dry or flaky patches because buffing in foundation can make it more pronounced.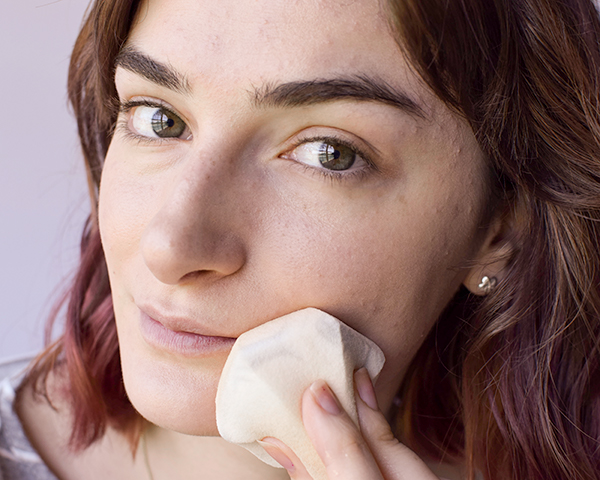 We suggest layering up with a dampened sponge instead. The extra bit of water never hurt and by bouncing the foundation over the top of your skin you'll avoid that whole buffing problem.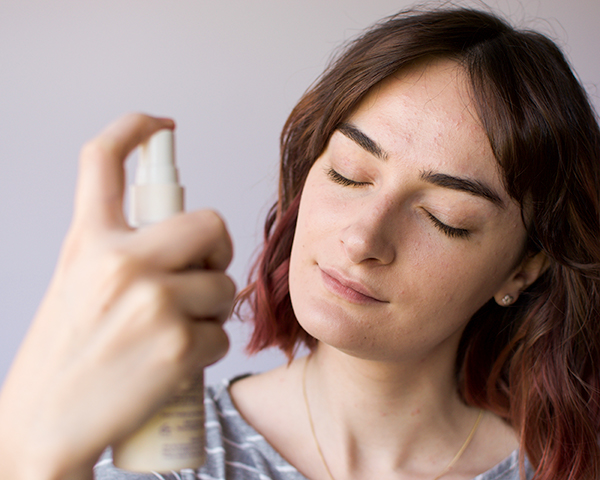 Step Four: Dewy Setting Spray
The last step ensures that you get the dewy hydrated skin of your dreams, and can also help to give you another hour or two of wear time. Using a setting spray built for oily skin types can leave you feeling dry so we suggest opting for a hydrating mist like plain rosewater or the Tatcha Luminous Dewy Skin Mist.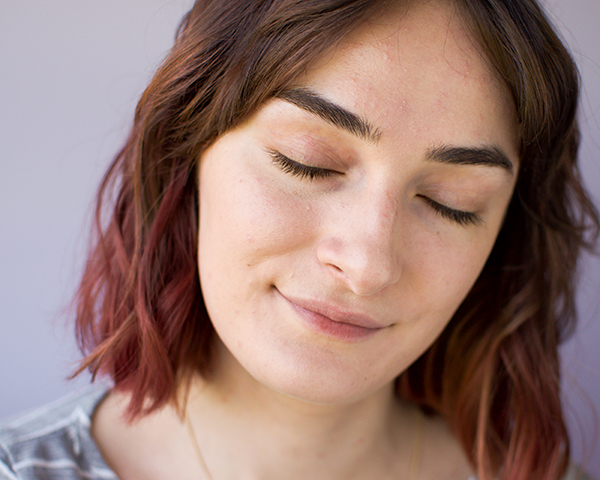 Feel free to mist during the day to keep your glow on, girlfriend.
Love this article? For more beauty, style, travel, and trending topics check out The Luxury Spot on Facebook. Like us and we'll love you back!