I attended the m.powerment by mark. event at the Crosby Street Hotel where a discussion was held about dating abuse and violence. First and foremost…those of you who have been to the Crosby can agree… the hotel is magnificent, I was in complete awe of the size of the bathroom – which had mark. products by each of the lavish sinks. But in all seriousness, the issue that was discussed in the screening room was an important one. Global president of mark. Claudia Poccia, spokesperson and honorary co-chair of m.powerment by mark. Lauren Conrad, and a peer educator leader Kirsten deFur, explained the severity of the issue regarding intimate partner violence and what mark. is doing to help.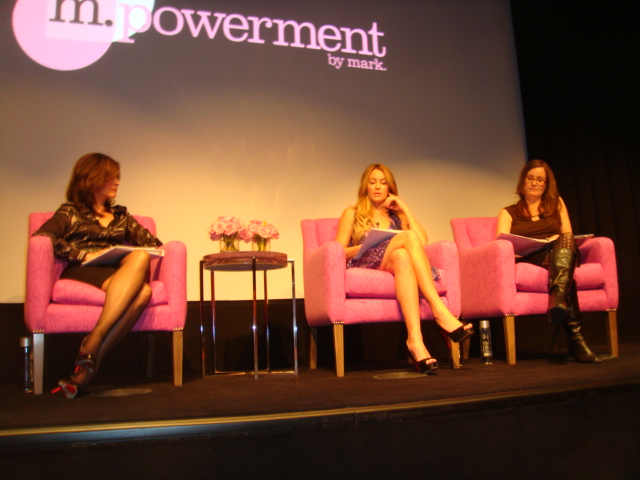 Lauren Conrad collaborated with mark. to create the Have a Heart necklace, and now the new Have a Heart bracelet, both of which all net proceeds go to raising awareness of dating abuse and violence. Since Fall 2008 over $400,000 has been raised by the m.powerment campaign! The first public service announcement was debuted, starring Lauren herself. Lauren offered beauty tips as well as her advice on handling dating abuse. When asked what message about style and beauty she wanted to share with women today, Lauren responded with, "Playing up the positives," and "less is more". When questioned about her advice to women who might be in an abusive relationship, Lauren said, "Emotional abuse is harder to define. If you aren't being treated right you have to know that is never okay."
It was clear to see the former LC on Laguna Beach has matured into Lauren Conrad fighting for a cause.