Mermaid tights with eerily real-seeming silicone scales are a officially a thing.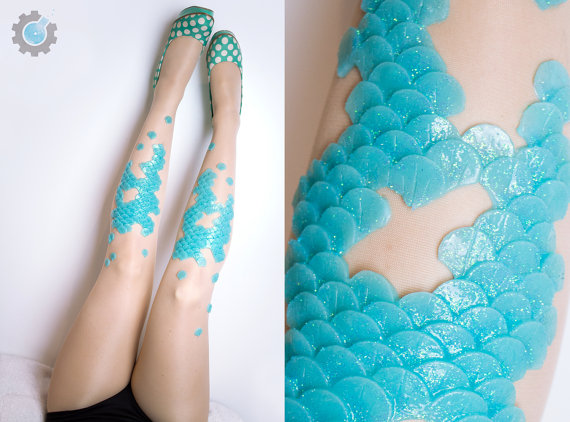 The time is now to start practicing your underwater breathing, because mermaid tights that look and feel like the real deal have hit the market in time for you to either:
Consider dressing as a hybrid human/mermaid child, or
Start getting your mermaid costuming ideas together for Halloween/Purim/Comic Con/whatever may require a costume.
Designer Daniel "Tinkercast" Struzyna of Dusseldorf, Germany created these because frankly this is what the world needs right now vs another weird coffee making toaster. Each of the silicone "scales" is handmade, which is part of why each pair of tights retails for about $72. So don't rip 'em, okay? No rough mermaid play… these need to become family fashion heirlooms until you figure out how to grow convertible gills.
READ MORE: Couch Mermaids are a thing!
Right now they're available in either turquoise, pink, pearl, green, or coral shades, but we obviously recommend the former for that authentic mermaid feel. Buyers also have their choice of glitter or non-glittery scales, because some mermaids are a little more demure than others, obvi. The basic nylon part of the tights is a neutral 'nude' color, and requires hand washing.
You are so very welcome for this important life update, and may the seas of life be calm and fruitful for you. Now go grab a fork for your hair.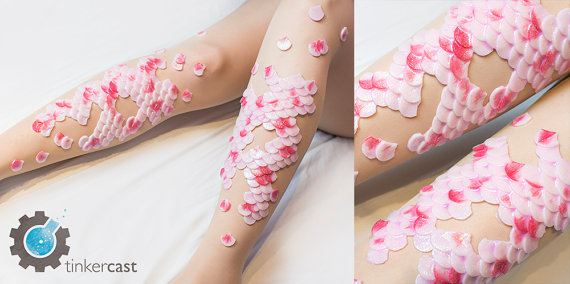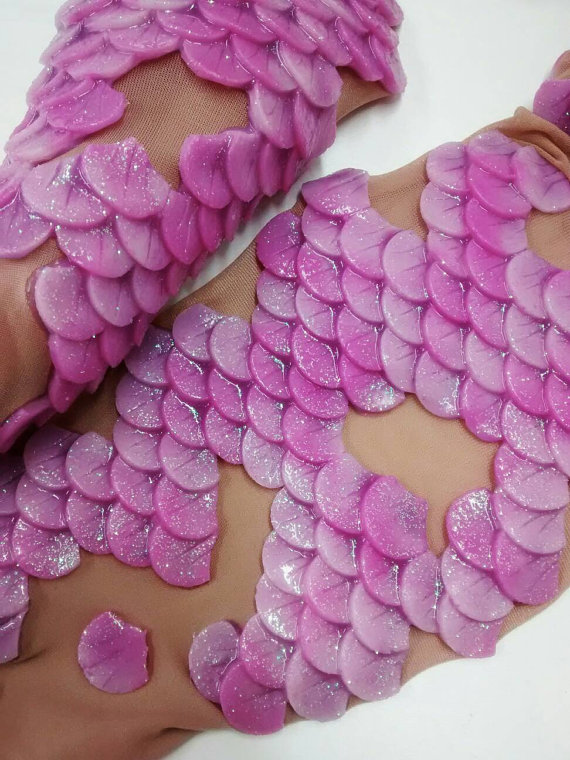 Available here.