These male sex dolls are so realistic, they might even fool your vagina.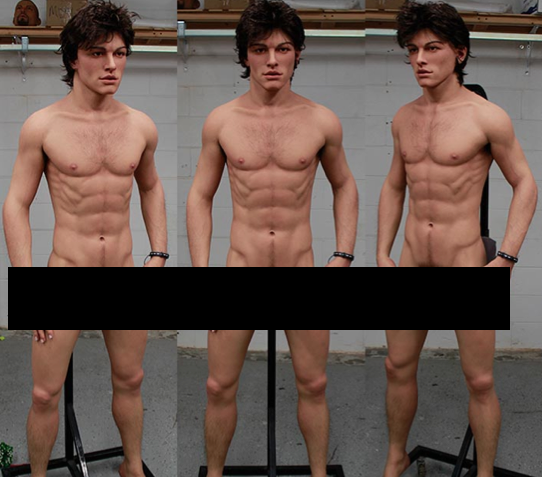 I won't lie, I have always been kind of fascinated by the idea of sex dolls. Up until recently, sex dolls have consisted of vinyl blow up dolls with printed-on faces so off kilter they look like Lindsay Lohan trying to act.
Computer technology has led to much more realistic versions of sex dolls, and a California based company called Sinthetics has even created a line of male dolls, with interchangeable penises, for your pleasure.
While the whole idea of a sex doll may creep you out, it's really just like a dildo, except with a body attached. People all over the world (mostly in Asia) have embraced cuddling dolls as companions, and society has never been more accepting of sex toys than it is now (although that isn't saying much). Is it really that strange to think that life-size sex dolls would be the next frontier, especially for people who can't or don't want to go through the hassle of finding a living, breathing penis?
READ MORE: Men Who Like to Live as Rubber Dolls
If having sex with a life-size doll (or manikin, as they are called) interests you, then this is probably a pretty good company to go with. All the dolls go through rigorous quality checks to make sure the dicks work, and you can order different penises for when your manikin is in use, or just sitting in the closet collecting dust. You can also order one customized to look like whatever you want, including a photo of Michael Fassbender.
Although that is creepy as fuck, it is a lot less creepy than sitting outside his bedroom window abusing your vagina while watching Shame on your iPhone.
Click through to see a panty pleasing slideshow of synthetic dick.