Members of the Bush family everywhere are rolling over in their graves.  Three lesbians from Massachusetts named Doll, Kitten, and Brynn Young have proclaimed themselves a married "throuple" and are expecting their first child together.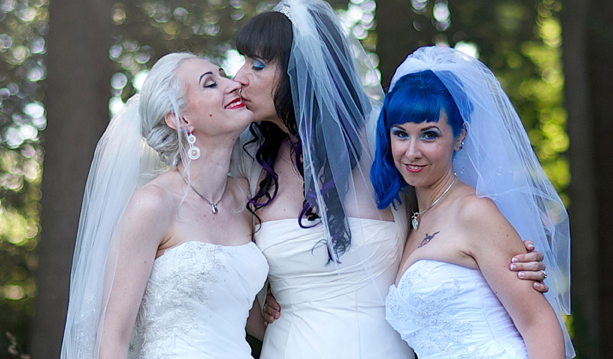 Brynn and Kitten were married a few years ago in Massachusetts, but have recently added Doll to their roster of lesbian sister wives. Kitten is 6 months pregnant via an unknown sperm donor, and the three plan to raise the child together, as a non-traditional family.
First off, they are named Doll, Kitten, and Brynn, which makes me wonder whether they are real people, or lesbian anime characters that secretly fight crime at night. Secondly, it isn't actually legal for three people to marry each other, but they have outright stated that the marriage is "in their eyes", so that is good enough for me.
Thirdly, typical relationships between lesbians (at least all the ones I have witnessed) are hot, heavy, and dramatic. Can you imagine the drama these chicks will have to endure after they become cycle sisters?
I have to admit that when I first read about this, I thought back to the traditionally Republican argument that gay marriage would lead to other kinds of non-conformist couplings.
Then I realized that my argument has always been that marriage is stupid in the first place. If you want to legally bind yourself to anyone, you should have the right to do so. It is already legal to have any kind of ceremony you want, to celebrate any kind of union that is important to you. The only real problem is that the government feels the need to specify to whom they will and won't allow federal benefits.
If you take that power away and put it in the hands of the people (and lesbians), the whole argument over what is right and wrong dissolves, and leaves nothing behind but love. Beautiful, long-lasting, lesbian love.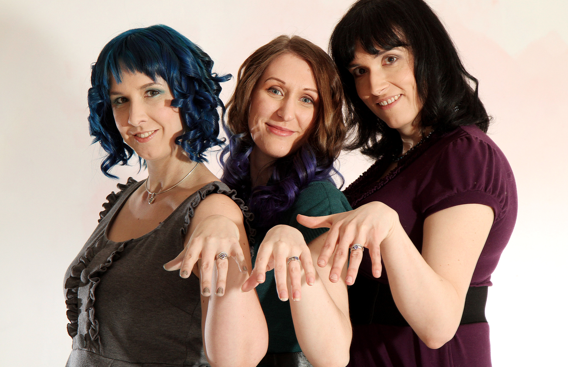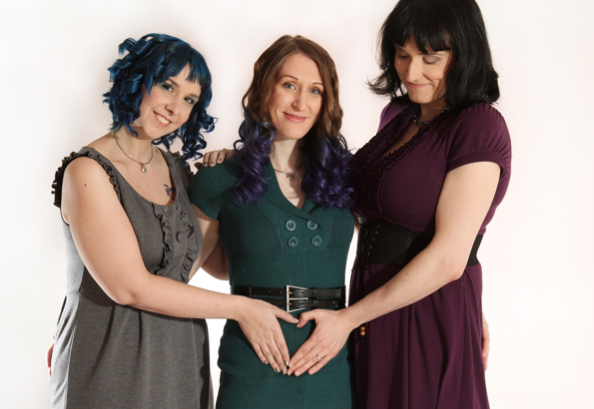 [
via
]