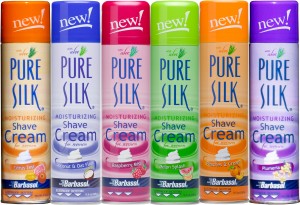 Need a cure for those dry hairy legs or other areas?  Pure Silk's shaving cream will have you feeling silky and smooth all year round.  Besides, we don't just keep our bikini zone clear for the summer – if you know what I mean.
So keep yourself, and others, confident and fearless of what lies beneath in the summer and winter seasons.  And did we mention the different scents?  That should make for an interesting conversation.
Enter below for a chance to win two of Pure Silk's Moisturizing Shave Creams!
Don't forget to visit Pure Silk's website!