Here's how to remove mascara from clothes without running to the cleaners.
Listen, not all of us are into lash extensions or eyelash tints, and that's okay. For those of us still swiping on the daily mascara, knowing how to remove mascara from clothes is somewhat critical. Who hasn't dropped their mascara wand? Or otherwise wiped mascara onto your favorite shirt without noticing?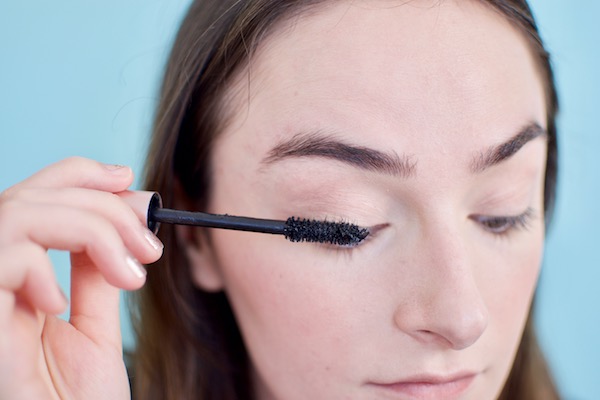 How to remove mascara from clothes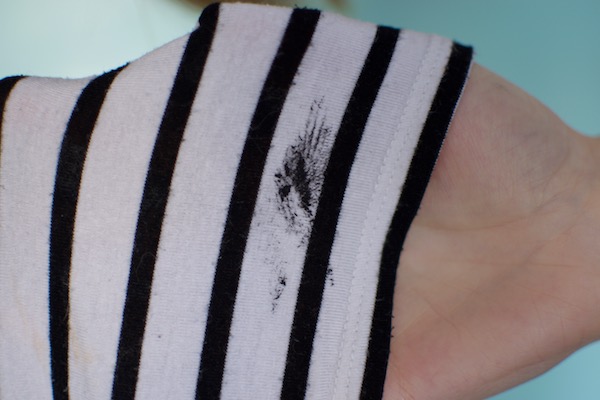 This happens to me at least once a month. The first thing you need to do when removing mascara from your clothes is to look up close. Is the mascara smushed into the fabric? Or is it a weird mascara booger sitting right on top? For those mascara boogers you just need to let it dry completely without touching it. Once it's dry you can flick it off easily.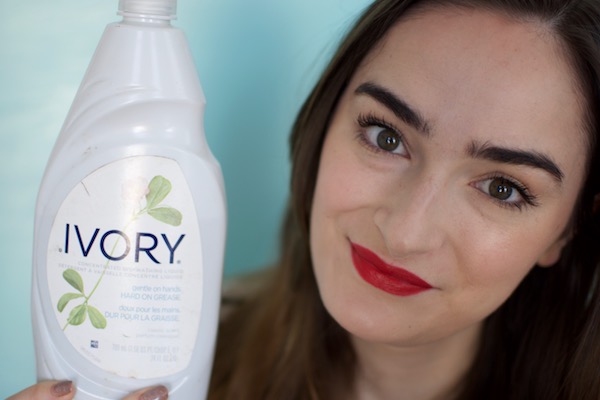 But, when you get mascara embedded into your clothes, you just need one simple product to remove: dish soap. The dish soap acts as a pre-wash for your shirt, helping to draw the waxes and pigment of the mascara out. Don't try this when you're washing vintaging wedding veils or delicate lace, though.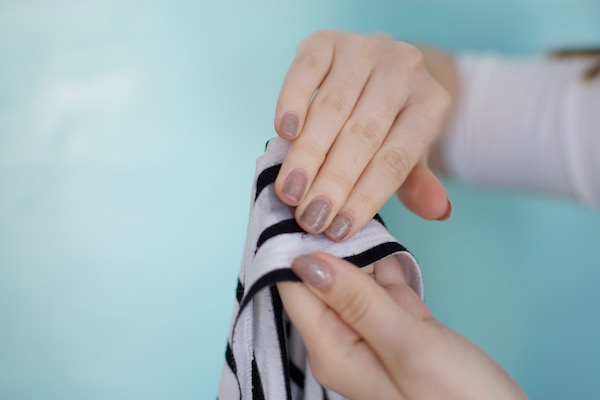 Apply a healthy (large sized) glob of soap over the mascara on your shirt and work into the fabric.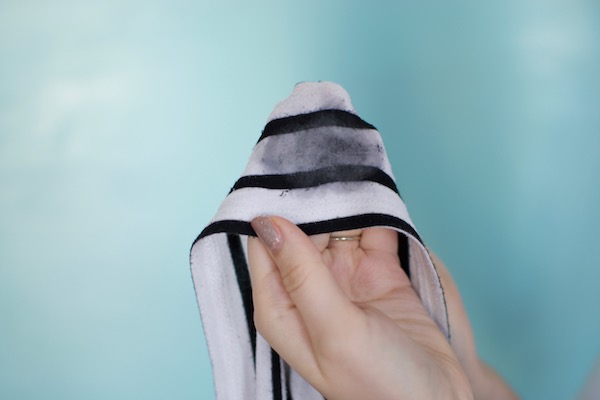 Most soaps have a bit of water so this can start foaming without getting your shirt wet. Work the soap into the mascara until it starts to melt and spread out.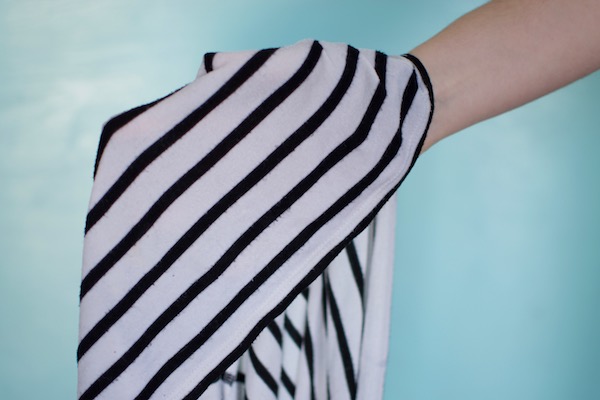 Then rinse your shirt out to remove the excess mascara and soap. At this point you'll want to pop the item in the wash. Just make sure all the mascara is removed before it goes into the dryer so you don't accidentally heat set that mascara in place.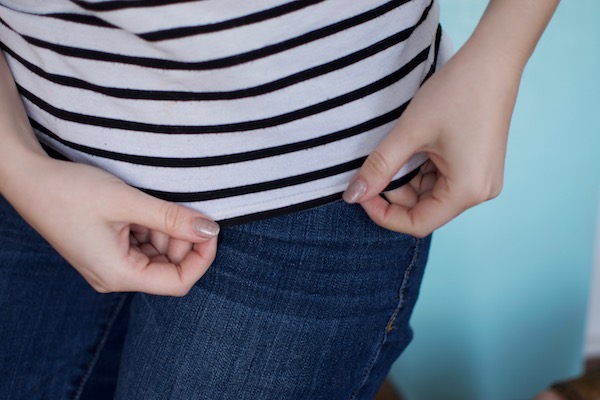 And that's it! Removing mascara from clothes is as easy as just washing it. We should note that this obviously works best with clothes you can toss in the wash. Dry clean only clothes will need to be taken care of (but luckily most dry cleaners will remove stains).
You may also like these cleaning-oriented articles, too:
Here's How I'm Removing Red Hair Dye from My Overdone Tresses
Love this article? For more beauty, style, travel, and trending topics check out The Luxury Spot on Facebook. Like us and we'll love you back!