Check out these NYC Sample Sales – Courtesy of Refinery29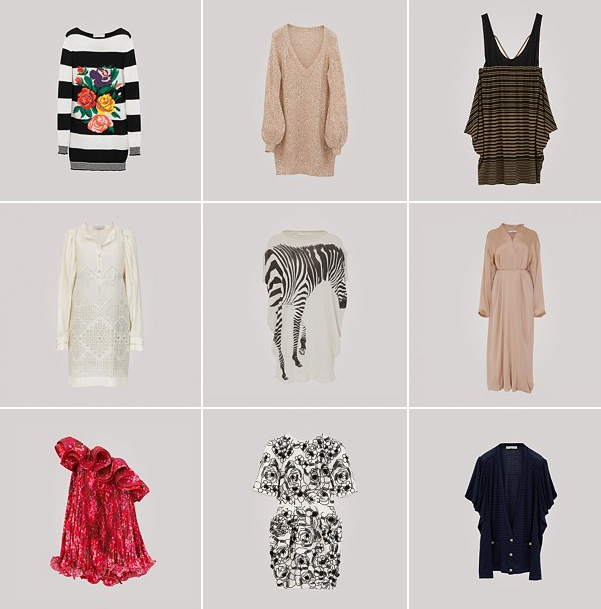 Tucker Trunk Show at Castor & Pollux
What:We love when some of our favorite designers collaborate. Don't miss out on seeing Gaby Basora of Tucker, who will be showcasing new pieces for Castor & Pollux. At the same time, you can swipe some great merchandise at 25% off!.
When: Wednesday, June 9, from 6 to 8 p.m.
Where: Tucker at Castor & Pollux Trunk Show, 238 West 10th Street (between Hudson and Bleecker streets); 212-645-6572
Charlotte Ronson Sample Sale
What: Don't hit the snooze button on this one! Charlotte Ronson is having their Spring/Summer 2010 sample sale. Get up bright and early and get your hands on a double breasted boyfriend blazer for just $90 or that silk cotton voile blouse you've been dreaming about at just $70!
When: Wednesday, June 9, through Friday, June 11, from 10 to 7 p.m.
Where: Charlotte Ronson Sample Sale, 1071 Avenue of the Americas, Suite 301(between 40th and 41st streets); no phone
Issey Miyake Sale
What: It is your lucky day because Issey Miyake is having a sale of up to 40% off the Spring/Summer collections! Remember that amazing patterned crocodile pleated jacket that you drooled over on the runway? Well, now it can be yours for $819 (much better than $1365)!
When: Starting Thursday, June 10, through Wednesday, June 30; Monday through Saturday, from 11 to 7 p.m. and Sunday from 12 to 6 p.m.
Where: tribecaISSEYMIYAKE Spring/Summer Sale, 119 Hudson Street (at North Moore); 212-226-0100
Pleats Please Sale
What: Spending the afternoon in Soho? Hit up the Pleats Please Spring/Summer sale where items are up to 50% off! Now is the chance to bring home a vibrant candy colored hoodie for only $180 and a matching pleated mesh reversible backpack for a sweet price of $155!
When: Starting Thursday, June 10, through Wednesday, June 30; Monday through Saturday from 11 to 7 p.m. and Sunday from noon to 6 p.m.
Where: Pleats Please Spring/Summer Sale, 128 Wooster Street (between Prince and Spring streets); 212-226-3600.
Castor & Pollux Sale
What:Enjoying these gorgeous summer days? Make sure to set aside the time to head over to the Castor and Pollux sale where all Spring merchandise is 25% off. Score some awesome pieces to keep that summer smile on your face!
When: Ongoing Sale
Where: Castor & PolluxSale, 238 West 10th Street (between Hudson and Bleecker streets); 212-645-6572.
Diane Von Furstenberg Sample Sale
What: What girl doesn't want to wear DVF for summer? Hit up the DVF sample sale and score great deals on amazing wrap dresses and flowy tops. Up to 75% off!
When: Open thru Friday, June 11; Wednesday, June 9, from 10 to 8 p.m., Thursday, June 10, from 10 to 7 p.m., and Friday, June 11, from 9 to 3 p.m.
Where: DVF Sample Sale, 260 Fifth Avenue (between 28th and 29th streets); no phone
Theory Sample Sale
What: Theory's classic staples and easy-to-wear separates will be reduced at this women's sample sale. Items include a selection of past-season dresses, jackets, pants, skirts, knits, and more.
When:; Monday, June 7, through Wednesday, June 9, from 11 to 7 p.m.
Where: Theory Sample Sale at Clothingline, 261 West 36th Street, 2nd floor (between 7th and 8th avenues); 212-947-8748.
Stella McCartney Sale
What: Check out Stella McCartney's spring/summer sale. The designer's eco-friendly fashions are up to 40% off—including a nude sequin pant (now $679), a floral print espadrille wedge (now $229), and a pleated faux leather bag with chain (now $599).
When: Ongoing sale
Where: Stella McCartney, 429 West 14th Street (between 9th and 10th avenues); 212-255-1556.
EVA Start of Summer Sale
What: Bowery boutique EVA begins their Start of Summer sale this week. Get cool deals on their selection of modern-chic designers—including Mandy Coon, Henrik Vibskov, and Whenever Whenever.
When: Now through Sunday, June 13
Where: EVA, 355A Bowery Street (between 3rd and 4th streets); 212-925-3890.
Bird Sale
What: Fly on over to Brooklyn for early discounts on Bird's seasonal sale. Merch is now up to 35% off for men and women—including Rag & Bone, A.P.C., Vena Cava, Bodkin, and more.
When: Ongoing sale
Where: Bird, 220 Smith Street (corner of Butler Street); Cobble Hill; 718-797-3774; 316 Fifth Avenue (between 2nd and 3rd streets); Park Slope; 718-768-4940; and 203 Grand Street (between Bedford and Driggs avenues); Williamsburg; 718-388-1655.
Acne Studio Sale
What: Pick up relaxed, classic faves from Acne Studio during the start of their summer sale. Select merch will be up to 40% off—including men's and women's T-shirts, denim, tie-dye pieces, and more.
When: Ongoing sale
Where: Acne Studio, 10 Greene Street (between Grand and Canal streets); 212-625-2828.
Opening Ceremony Sale
What: Soho mainstay Opening Ceremony is taking first markdowns on their spring/summer stock. Head over early for deals—now up to 50% off—on Alexander Wang, Opening Ceremony, Whyred, Fifth Avenue Shoe Repair, House of Holland, and more.
When: Ongoing sale
Where: Opening Ceremony, 35 Howard Street, (between Broadway and Crosby streets); 212-219-2688.
Thistle & Clover Summer Sale
What: Start off your summer with new dresses and outfits at Thistle & Clover. The Fort Greene boutique is featuring sales of up to 50% off on Lewis, Geren Ford, Wren, Eskell, Trovata, and more.
When: Ongoing sale
Where: Thistle & Clover , 221 DeKalb Avenue (between Adelphi Street and Claremont Avenue); 718-855-5577.