If you're looking to update your wardrobe with just a few, easy to mix n match pieces this season, look no further.  All these pieces are wardrobe staples with modern twists, and will easily carry you into Spring 2010.
DVF's cute poplin skirt shows enough leg to be sexy in any season.  Pair it with tights and ankle boots, topped off with a sexy scoop neck body suit for colder winter weather.  Go bare-legged with a boy beater for late spring.  You can't go wrong!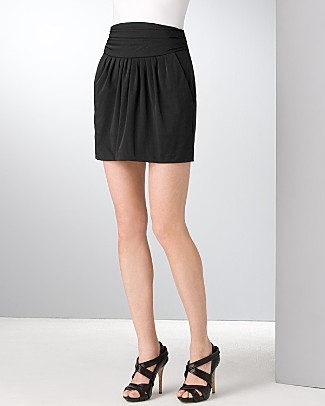 And I can't help but love this satin DVF top.  The electric blue will infuse just the right amount of color into any wardrobe.  Wear it this winter with black leggings, over-the-knee boots, and a black boyfriend blazer.  Wear it for spring with cropped black leggings, colored pumps (green? yellow?), and bare arms.