If you're going to Las Vegas, then there's perhaps a 99.9% chance you're going to gamble. It's part and parcel of going to Sin City, especially today. 
Gambling is bigger than ever before with millions of people playing online, enjoying the likes of the live casino experience, and wanting to take their skills onto the real-life tables of the Bellagio or MGM Grand. But there is more to Las Vegas than just gambling!
Of course, enjoying a spin of the reels in one of the many casinos is a must in the city, but why not also try these fantastic things to do in this Nevada city too.
Take in a Show
Taking in a show in Las Vegas is just as much of a staple as enjoying the casinos, and you really are blessed with the number of shows and residencies on offer. The city has always been synonymous with world-class entertainment, from the days of the Rat Pack and Elvis to the last decade where the likes of Elton John, Celine Dion and many more have wowed visitors to the city.
2022 is no different and this year you'll find the likes of Shania Twain, Usher, Katy Perry, Lionel Richie and Rod Stewart all enjoying residencies, while Cirque du Soleil and the Blue Man Group are also hugely popular in a number of resorts up and down the Strip.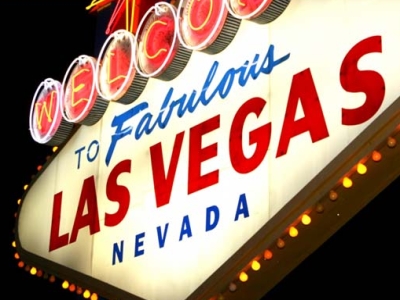 Visit a Museum
The museums in Las Vegas really are unique and you'll find some real out-of-the-ordinary sights to take in. The Mob Museum, for example, offers some great insight into gangland USA, as well as the close ties the Mafia once had to Las Vegas casinos—as well as their associations with Frank Sinatra.
Elsewhere, you have the Neon Museum, which effectively operates as a neon graveyard from casinos and attractions of yesteryear. It's a really cool look into the neon signs of Las Vegas's past and is also a stone's throw from the Mob Museum, so you can certainly get both done in a day.
The Natural History Museum, Pinball Hall of Fame and the Hollywood Cars Museum are also well worth stopping off at, particularly if you have perhaps overextended your stay on the casino floors.
Enjoy Live Sports
Las Vegas was once a city in which you could only enjoy live sport from the television in the many bars and sportsbooks up and down the Strip. However, in recent years it's become a real capital of the world for sport.
Boxing has of course long been a part of that, and nothing beats a big fight night in the city. It's the hottest ticket in town for a fight weekend, but there's plenty more action too with the city now being home to major league sports teams across ice hockey, NFL and soccer. The teams have taken the city by storm and with incredible stadiums to house each team, it's well worth going along to and soaking up some world-class sports.
This post was sponsored but falls in line with our editorial goals and values.