Meet Darcy, the flying hedgehog. He is the cutest animal on Instagram according to the extensive research I've conducted. Normally, I wouldn't necessary consider anything with over 500 spines cute but look at him! He is such a natural in front of the camera, some people (me) are even calling him the next kate moss.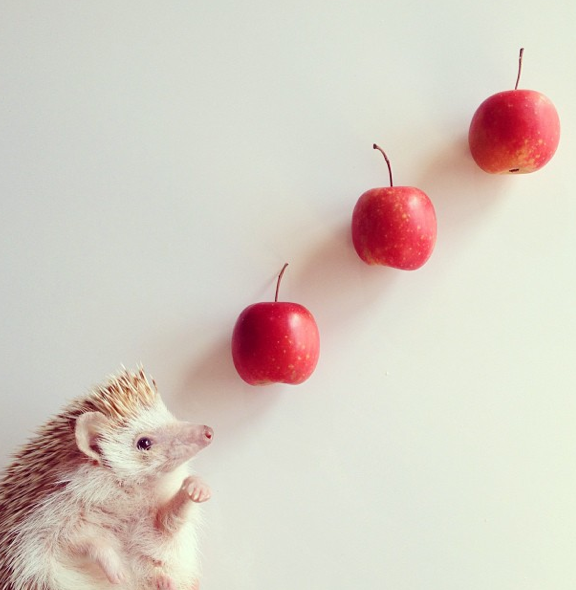 An apple a day keeps the vet away.
Darcy believes in beauty sleep as much as we do.
If you want to check out more of Darcy's cuteness, you can follow him on Instagram at darcytheflyinghedgehog.
Image via 1.