I'm not Maura, who writes about Christmas all the time.  I'm Bryce, the Jewish NYC girl that didn't put pork in her mouth… until I saw my fellow editor, Matt, wearing this sexy swine shirt.
These shirts are amazing, fun, and witty.  Seeing this shirt on Matt just gave me a case of serious Swine Flu, in a good way.
If you've got a man in your life, I suggest getting him one of these well-fitted t's.  I happen to be a really big fan of the "Riff Raff" shirts, because any man with a little chin scruff is sexy, and men with a wild side are even sexier.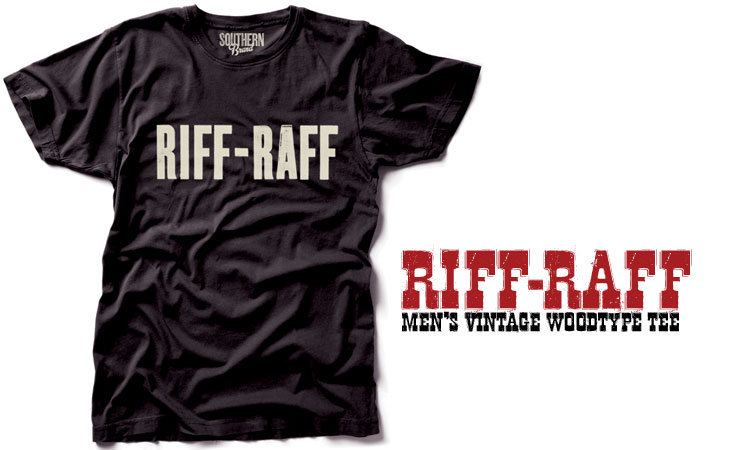 Heck, for $29, there's no reason to keep the riff raff out.