Miracle is defined in the dictionary as a surprising and welcome event that is not explicable by natural or scientific laws and is therefore considered to be the work of a divine agency.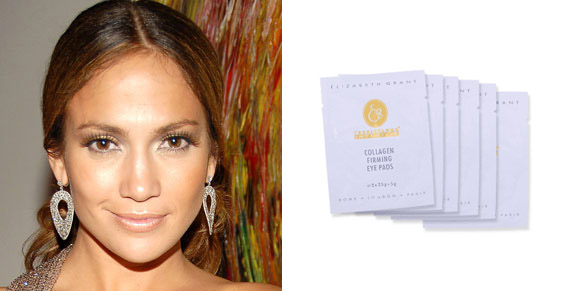 When I say Elizabeth Grant's Collagen Eye Pads are a miracle. I don't mean that they're from above.  They actually  have the science behind them to prove how well they work. Take 10 minutes out of your day to look like you've ACTUALLY gotten a full night's sleep, or that you're ACTUALLY not sick, stuffed up, and sneezy this winter. Each pad is infused with a mixture of Marine Collagen and Torricelumnâ"¢ ( Elizabeth Grant's exclusive moisturizing compound). Placing the pads directly under dry clean undereye skin delivers Collagen directly onto your puffy eyes, creating immediate moisturizing and smoothing benefits. No wonder celebs like Blake Lively, Brooke Shields & Jennifer Lopez can't leave home without them!
Be one of 20 lucky contestants to win your very own set of eye pads to experience this 'miracle' for yourself.
FOR OFFICIAL ENTRY: ( Contest Ends 1/16/09)
Comment below: What was the WORST beauty trend of 2009?
and make sure to enter  your email below!
Extra Credit: