Kiefer Sutherland has gotten in to trouble. We would love to say he was caught with his pants down in Russian brothel in  Brighton Beach, of caught sexting while driving, or caught doing anything sexual in nature.
According to TMZ, authorities in California believe the "24" star was the target of a sinister con man who trapped Kiefer in an elaborate Ponzi scheme… involving Mexican Cows.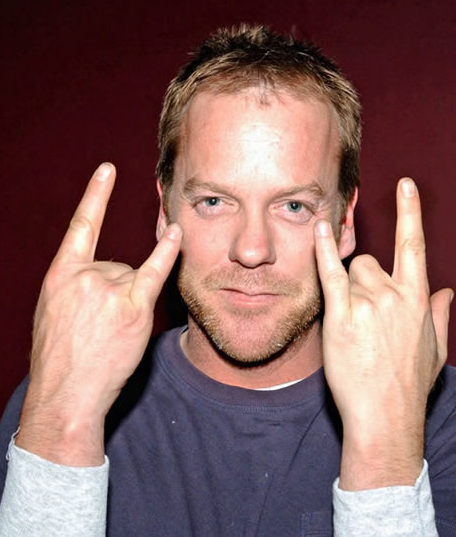 According to court documents, obtained by TMZ, Kiefer fronted the suspect — Michael Wayne Carr — $550,000 for a cattle deal in 2006 in which Carr claimed he would buy cattle in Mexico and sell them in the U.S. for a profit.