Are you the palest out of your friends when you guys pack the coolers and hit the beach? Or maybe you can't even find the time right now to get to the beach but still want to show off a golden glow? Whatever your reason is for desiring a bronzed bod – we have your answer thanks to Elizabeth Grant's Bronzed Bod Gift Basket! We know of some celebrities who have the natural glow look down, like Cameron Diaz – a big fan of Elizabeth Grant! But we all know there are others that don't know when to lay off the sunless tanner. Don't worry, this gift basket won't make you look like an oompla loompa like some celebs we know and love.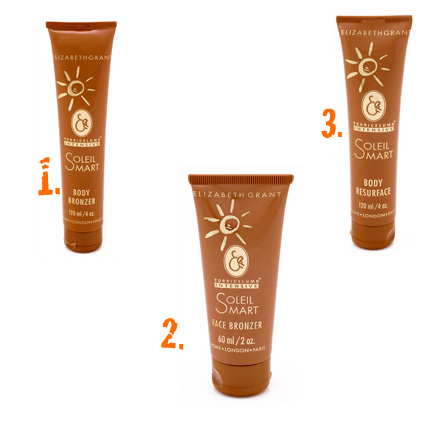 The Bronzed Bod Gift Basket includes:
That means this basket is a $65 value ladies, so enter to win below!
FOR OFFICIAL ENTRY ( Contest Ends 6/4/10 Open to US Residents Only):
Comment below which celebrity you think needs to take a break from hitting the spray tan booth!
Tweet "I want to be a bronzed bombshell!" to @LuxurySpot and @EGSkincare
Get your glow on, girl.