They say your eyes are the window to your soul..all the more reason to make sure they are beautiful, bright, and bagless! Elizabeth Grant Eye Pads are here to help. Celeb fans of the Elizabeth Grant Eye Pad Collection include Blake Lively, Jessica Szhor, and the entire Gossip Girl cast – just to name a few! A popular fave are the Biocollasis Complex Advanced Cellular Age Defense Eye POWER Pads, and now you have the chance to win a pair! These pads help to smooth out the appearance of lines and wrinkles around the eye area, reduce the look of puffiness and make dark circles appear lighter.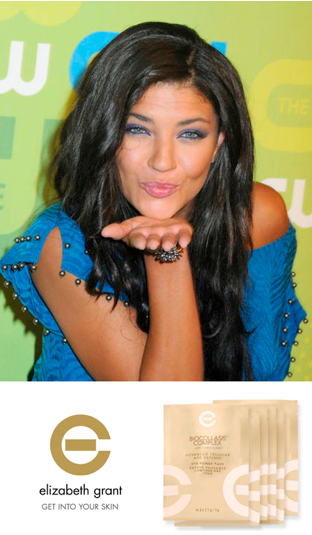 What are you waiting for? Enter and be on your way to brighter, beautiful eyes like Jessica Szohr's!
FOR OFFICIAL ENTRY: [Contest ends April 29, 2010 – Open to US Residents Only]
Comment here what you think about the cheating rumors surrounding Gossip Girl star & Elizabeth Grant fan Jessica Szohr! Do YOU think she's guilty of cheating on Ed Westwick?
Follow us @LuxurySpot and  @EgSkincare on Twitter for extra points!
Best 25 comments will win a pair of Elizabeth Grant's Biocallasis Eye Power Pads!
Photo Credit: Exposay.com