A 38-year-old woman threw a wedding for her marriage to Jesus Christ.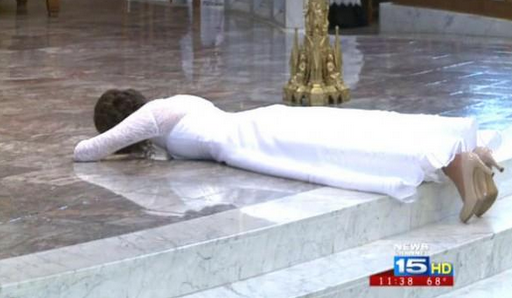 I know it's a thing in the Christian religion to say you are married to Jesus, but I always kind of thought that was supposed to be metaphorical.
Jessica Hayes, a 38-year-old high school teacher from Indiana proved she has standards so high that no mortal man or woman could meet them, and threw an elaborate wedding for herself, and the son of God.
Her wedding was held at the Cathedral of Immaculate Conception, and was attended by hundreds of strangers interested in a peek at the freakshow.
READ MORE: Houston Woman Marries Herself
"Now that I've made a public commitment, that's really an encouragement to me to live up to that because people know that this is who I am and my life needs to be lived in conformity with that," Hayes stated. "So it's one more step in that direction that others expect this way of life from me and I need to live consistently in my words and actions that love for Jesus."
This is an interesting choice for a theology teacher, but Hayes is now part of a group of chaste women called 'consecrated virgins', and isn't allowed to marry or screw anyone else, for the rest of her life. I guess she is saving all her sexy lingerie for the afterlife? Let's hope her vagina isn't filled with cobwebs or bats by then, or Jesus might just have to jump on ashleymadison.com.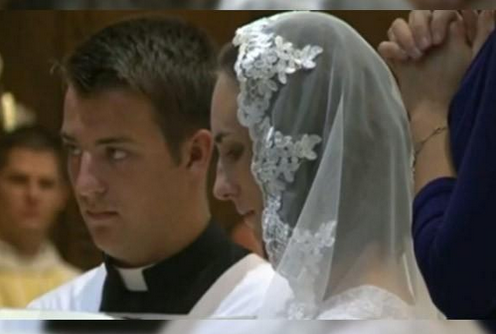 [
via
]